Richard Jewell. 2019
Directed by Clint Eastwood
Starring Paul Walter Hauser, Sam Rockwell, Kathy Bates, Jon Hamm, Olivia Wilde, Nina Arianda, Ian Gomez, Dylan Kussman, Mike Pniewski, Billy Slaughter, Niko Nicotera, Alex Collins, Desmond Phillips, Grant Roberts, Ronnie Allen, Garon Grigsby, Brian Brightman, David de Vries, and David Shae
SYNOPSIS:
American security guard Richard Jewell (Paul Walter Hauser) saves thousands of lives from an exploding bomb at the 1996 Olympics, but is vilified by journalists and the press who falsely report that he was a terrorist.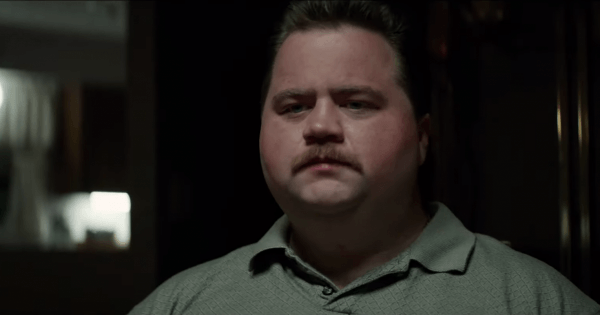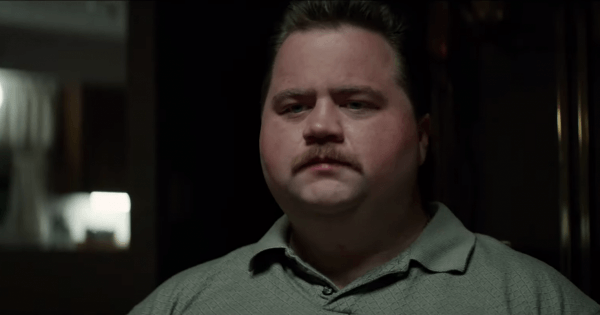 It was inevitable that one day Paul Walter Hauser would receive his own starring vehicle; there was just no denying his dimwitted charisma first seen in his breakout role, 2017's I, Tonya. From there, it became impossible not to discuss his appearances in following reviews, putting in more brilliant neanderthal comedic work in the likes of BlackKklansman and Late Night (now with the added flourish of varying degrees of racism). The real surprise is just how fast Paul Walter Hauser's spotlight has arrived, coming under the direction of the legendary Clint Eastwood (while the filmmaker has had hit-and-miss output lately, I assure you he is firing on all cylinders here) for Richard Jewell, a character study biopic of the deceased former rent-a-cop security guard that went from hero to prime suspect during a bomb explosion that took place at the 1996 Olympic Games emanating from Georgia.
Making the most of a brief prologue set in the mid-1980s, Richard Jewell introduces the eponymous workingman as a servant for a law firm, notably near attorney Watson Bryant (Sam Rockwell, who has returned to the side of good after portraying about five consecutive racists). Richard is courteous (if Watson is in a heated argument over the phone, he walks gingerly when carting around supplies as to not disturb), observant (he notices when Watson is running out of duct tape and that he enjoys eating Snickers bars, kindly purchasing some out of the goodness in his heart), and most crucially, has serious ambitions to rise up the law enforcement ranks. The man respects all areas of the government; they are his heroes.
Be careful when meeting your heroes.
By now, it's common knowledge that Clint Eastwood has become fascinated by studying acts of heroism from regular citizens with standard jobs, but with Richard Jewell, he has a quirky and idiosyncratic individual to propel that analysis into an upper echelon of intrigue and excellence. If for whatever reason you have yet to see anything featuring Paul Walter Hauser, it's important to mention his rotund figure that, no insult intended, makes him resemble the Michelin Man whenever donning the clear white security outfit (with the only tracing of color coming from the blue AT&T logo patching). He lives with his mom (an outstanding supporting turn from Kathy Bates), appears to have a small army's worth of firearms, and is equipped with vast knowledge about bombs. Amusingly, there is also a book detailing how O.J. Simpson got away with murder in his home (Clint Eastwood knows how to infuse this biopic with an appropriate amount of black humor). His lowly status at the bottom of the law enforcement food chain does not exactly generate him any respect.
Knowing that Richard was at the scene of the crime (he called in the backpack containing the bomb after a confrontation with some disrespectful teenage drunks near one of the concert festivities) and limited human casualties by a considerable amount, the FBI went ahead twisting the narrative into one of a false hero, using the above details. To them, Richard Jewell was a disgruntled overweight male that got no respect despite his sycophantic commitment to his job and superiors alongside extreme attention to job detail. Of course, the media also played a part, really launching the story into the public eye.
FBI agent Tom Shaw (a disgraceful Jon Hamm) needs someone to pin the attack on, but even he isn't prepared for the resulting storm that comes after trading the information to Atlanta newspaper journalist Kathy Scruggs (Olivia Wilde, playing someone belligerent and loud resembling one of her Booksmart teenagers all grown up, but with a malicious desire to report controversial stories without vetting them, all just for exposure and readership) in exchange for sexual intercourse. Now, there are already rumblings that this is a problematic portrayal of a woman, and honestly, that's true to an extent. Exchanging sex for a story is fairly over-the-top (it never happened according to my own research), but her character is a horrible person (possibly based on a real journalist, as Richard Jewell's script written by Billy Ray is pulled from a magazine article by Marie Brenner and at least one other source), and that's fine. Women are allowed to play villains, especially one as vicious as Kathy when it comes to competition and her carelessness about the truth so long as she is winning. Olivia Wilde's fiery and grounded performance keeps it from becoming a cartoon. The bigger issue with the character is her change of heart during the final act that comes out of nowhere and is most definitely not earned from a screenwriting standpoint.
What's handled well is the greater message; the FBI and media can sometimes be evil manifested on opposite sides of the same coin. That's also what makes tackling this part of the story extra difficult; of course, friends and peers are going to stand up for the now-deceased journalist, so it boils down to asking oneself what and how much should be believed. She couldn't have been that honorable of a reporter if she got caught up vilifying Richard Jewell. However, the dynamic of both her and Richard Jewell functioning as tireless hard-working individuals deserve a little more emphasis. It would be less problematic if the filmmakers simply didn't go the lazy sexual favors route with no source to back it up, especially considering a dead person is being thrown under the bus.
Whatever misgivings people have about Kathy Scruggs (it's not like FBI agent Tom Shaw is presented any less of a terrible person) and Clint Eastwood's/Billy Ray's depiction of women, evaporates from the work of Kathy Bates. Paul Walter Hauser is absolutely worthy of an Oscar nomination, but so is Kathy's work as his mother Bobi, who is given ample time to express pride in her son and an equal amount to vent her frustrations at the unfolding shitshow, both via body language and public speeches. Richard Jewell is an emotionally affecting movie about the unbreakable bond and support between mothers and sons as it is about a legal system that is chomping at the bit to place one of their most devoted acolytes on the chopping block. It's no spoiler that Watson comes back into Richard's life to play the part of lawyer, with the two of them also containing electric chemistry as the former pushes the latter to show some anger and outrage from not only being betrayed by his own government, but their disgusting willingness to take advantage of Richard's small mind in order to incriminate himself.
Clint Eastwood also makes visual juxtapositions, namely with a photograph of a clean-shaven and properly presented Richard dressed up as a security guard. It's a portrait that is intentionally visible during nearly every home scene amplifying in impact, the more disheveled and unkempt Richard becomes as the investigation goes on and on, obviously making no breakthroughs to arrest him. Richard Jewell is strong work from a master firing back after a few lukewarm outings. Maybe the rate at which he makes movies doesn't matter, but how inherently compelling are the characters he chooses to study. Richard Jewell is a gem of a film and person, a relevant reminder that the government and media are not always on our side, and a vessel for incredible ensemble acting. For once, in the later stages of Clint Eastwood's filmmaking career, I'm excited to see what kind of hero he tackles next.
Flickering Myth Rating – Film: ★ ★ ★ ★ / Movie: ★ ★ ★ ★
Robert Kojder is a member of the Chicago Film Critics Association and the Flickering Myth Reviews Editor. Check here for new reviews, friend me on Facebook, follow my Twitter or Letterboxd, check out my personal non-Flickering Myth affiliated Patreon, or email me at MetalGearSolid719@gmail.com