While Phase Four of the Marvel Cinematic Universe is set to begin in familiar territory with the Black Widow solo movie, things will take a shape turn this November with the release of Eternals, and according to actor Kumail Nanjiani, the cosmic superhero ensemble will be the "most sci-fi" and "most epic" Marvel movie to date.
"It's really, really an epic," Nanjiani tells EW. "And it's really such a science-fiction story. It's a superhero story, but in some ways, it's the most sci-fi of all the Marvel movies and it's the most epic of all the Marvel movies. And the story spans thousands of years. So it's really not like any of the other Marvel movies… It really spans thousands and thousands of years. And the story is just so big and so epic. And I don't mean epic in the internet way, I mean epic in the old-school way…It doesn't look like any of the other Marvel movies."
SEE ALSO: Eternals is a risk worth taking says Marvel's Kevin Feige
We're yet to see a trailer for Eternals, but we did get some concept art of the cast in costume during the D23 Expo, while we've also had set photos featuring Angelina Jolie's Thena, Richard Madden's Ikaris, and Kit Harington's Dane Whitman and Gemma Chan's Sersi.
Are you looking forward to Eternals? Let us know in the comments, or on our social channels @FlickeringMyth…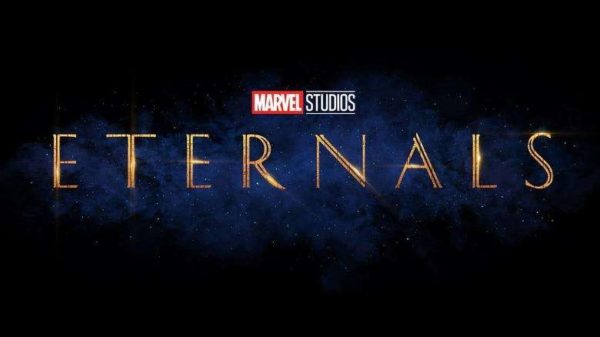 Marvel Studios' The Eternals features an exciting new team of Super Heroes in the Marvel Cinematic Universe, ancient aliens who have been living on Earth in secret for thousands of years. Following the events of Avengers: Endgame, an unexpected tragedy forces them out of the shadows to reunite against mankind's most ancient enemy, The Deviants.
Eternals is being directed by Chloe Zhao (The Rider) and features a cast that includes Angelina Jolie (Maleficent), Richard Madden (Bodyguard), Don Lee (Train to Busan), Salma Hayek (The Hitman's Bodyguard), Lauren Ridloff (The Walking Dead), Brian Tyree Henry (Child's Play), Lia McHugh (American Woman), Kumail Nanjiani (The Big Sick), Kit Harington (Game of Thrones), Gemma Chan (Captain Marvel) and Barry Keoghan (Dunkirk). It is set for release on November 6th 2020.