As well as its new Star Wars: Retro Collection figures, Hasbro showed off a selection of its upcoming Star Wars: The Black Series and Star Wars: The Vintage Collection action figures and vehicles at New York Toy Fair this past weekend, which mark the 40th anniversary of 1980's beloved Star Wars: Episode V – The Empire Strikes Back. Check them out here…
STAR WARS: THE BLACK SERIES
Commemorate the 40th Anniversary of STAR WARS: THE EMPIRE STRIKES BACK with figures from STAR WARS: THE BLACK SERIES, featuring movie-inspired design and detail, and vintage packaging with original Kenner branding! STAR WARS fans and collectors can display these highly poseable figures, featuring premium deco inspired by characters in STAR WARS: THE EMPIRE STRIKES BACK, in their action figure collections. Characters in this assortment include LUKE SKYWALKER, PRINCESS LEIA ORGANA, HAN SOLO, LANDO CALRISSIAN, YODA, R2-D2, and more.
STAR WARS: THE VINTAGE COLLECTION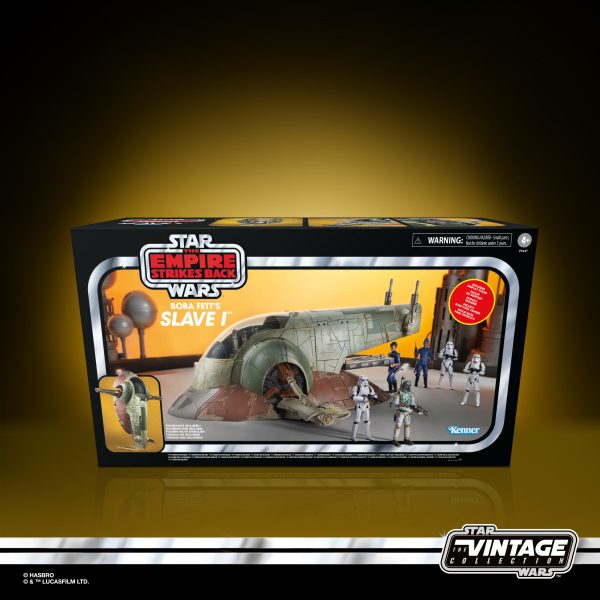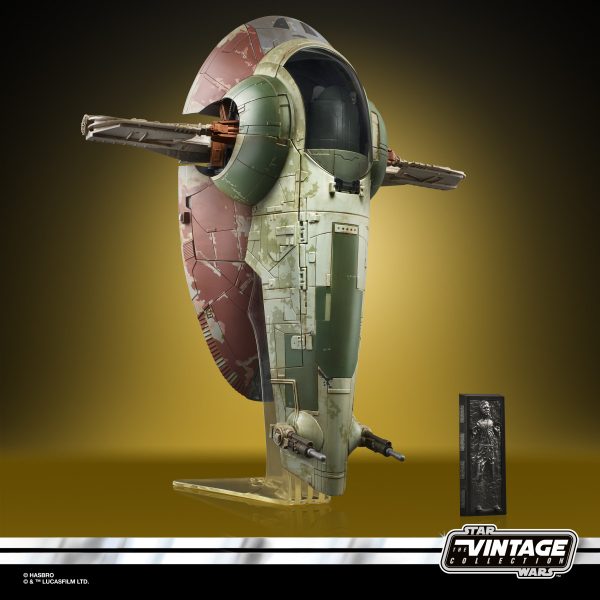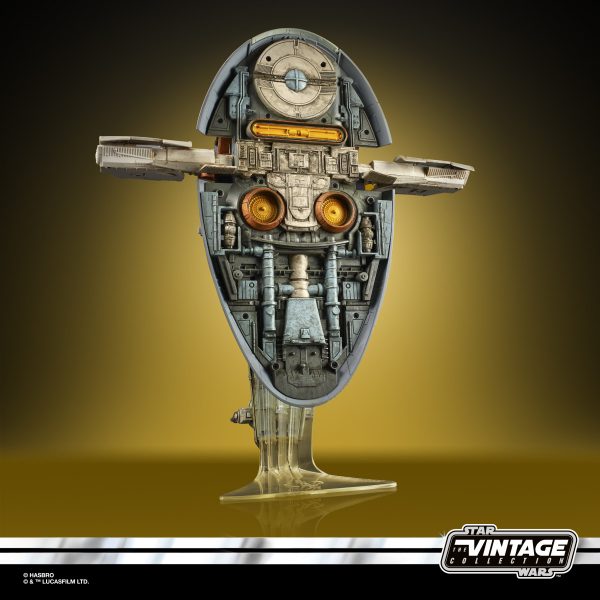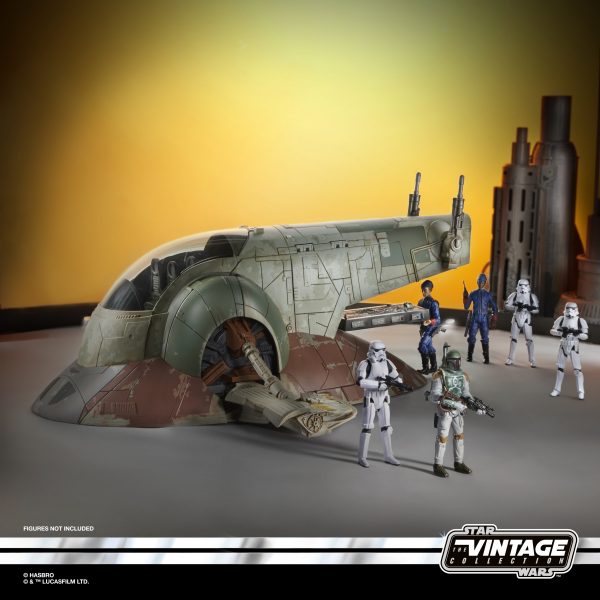 This STAR WARS: THE VINTAGE COLLECTION BOBA FETT'S SLAVE I Vehicle is inspired by the starship in STAR WARS: THE EMPIRE STRIKES BACK, and makes a great gift for STAR WARS collectors and fans. With original Kenner branding and realistic detail including an opening cockpit, functioning landing gear, separating wings, and a ladder accessory, this vehicle can be displayed in action figure and vehicle collections. Includes vehicle, stand, HAN SOLO in Carbonite, and instructions.
SEE ALSO: Hasbro releasing The Mandalorian's Imperial Troop Transport as part of the Star Wars: The Vintage Collection line
Look for the new Black Series and Vintage Collection figures and vehicles to hit shelves in the Spring of this year.