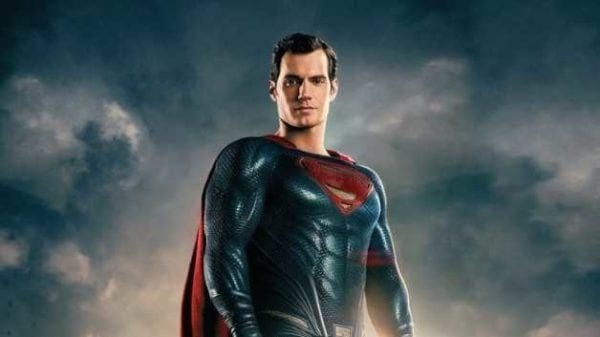 As rumours around Warner Bros. and DC's future film slate continue to swirl, one constant question has been Henry Cavill's continued involvement as Superman in the DC franchise. Cavill of course portrayed Superman in Man of Steel, Batman v Superman: Dawn of Justice and Justice League, but any further films starring him have been back-and-forth on the rumour mill.
The latest reports suggested Cavill had begun talks with WB to reprise the role in some cameo or supporting roles only for those to be called out as premature. In an interview with Variety, Cavill addressed the rumours of his return, stating some of the recent stories are not true though he still didn't clarify which those have been.
"They get wilder and wilder by the day," Cavill said of the rumours. "The amount of speculation, the stuff I read on the Internet, is extraordinary and sometimes frustrating. It's when you see people stating stuff as fact. Like, 'No, that's not the case. That hasn't happened, and that conversation isn't happening.' But the important thing is that people are excited about it, and I think it's important to be excited about a character like Superman. Superman is a fantastic character. If people are chatting about it, and even if they're making stuff up, it's okay, because that means they want to see the character again. And in an ideal world, I would absolutely love to play the character again."
SEE ALSO: Henry Cavill hopes he can continue to play Superman for "years to come"
While that is far from any confirmation one way or the other, fans of Cavill's Superman will get one more chance to see him suit up as the Man of Steel in the long-awaited Snyder Cut of Justice League, which will premiere on HBO Max next year. Director Zack Snyder left Justice League during its post-production phase due to a family tragedy, leaving WB to bring in Avengers director Joss Whedon to complete the film. However, Snyder's version was radically altered with rewrites, reshoots and several of Snyder's scenes cut from the film, leading to fans clamouring for WB to release his cut of Justice League. Cavill also gave his thoughts as to the release of Snyder's cut.
"With everything that has happened this year, with the lockdown and cinemas having to close and streaming services now being how we are getting our entertainment, it's not really a surprise. I think it's one of those things where it's an opportunity, and I think it's great that Zack has an opportunity to finally release his vision of Justice League and I think that's really important for a storyteller and a filmmaker. When that doesn't happen, it's always a sad occasion. And now Zack has the opportunity, and I'm excited to watch it."
Hopefully we will learn some more concrete information regarding Cavill's future as Superman at DC's virtual FanDome next month. In the meantime, fans will see him again in Zack Snyder's Justice League as well as the second season of Netflix's The Witcher, which is gearing up to begin production once again.
In Justice League, fueled by his restored faith in humanity and inspired by Superman's selfless act, Bruce Wayne enlists the help of his newfound ally, Diana Prince, to face an even greater enemy. Together, Batman and Wonder Woman work quickly to find and recruit a team of metahumans to stand against this newly awakened threat. But despite the formation of this unprecedented league of heroes—Batman, Wonder Woman, Aquaman, Cyborg and The Flash—it may already be too late to save the planet from an assault of catastrophic proportions. 
Justice League is directed by Zack Snyder and features Henry Cavill as Superman, Ben Affleck as Batman, Gal Gadot as Wonder Woman, Ray Fisher as Cyborg, Jason Momoa as Aquaman, Ezra Miller as The Flash, Amy Adams as Lois Lane, Jeremy Irons as Alfred Pennyworth, Diane Lane as Martha Kent, Jesse Eisenberg as Lex Luthor, Connie Nielsen as Queen Hippolyta and Robin Wright as General Antiope, J.K. Simmons as Commissioner Gordon, Amber Heard as Mera, Ciaran Hinds as Steppenwolf and Ray Porter as Darkseid.
Ricky Church – Follow me on Twitter for more movie news and nerd talk.