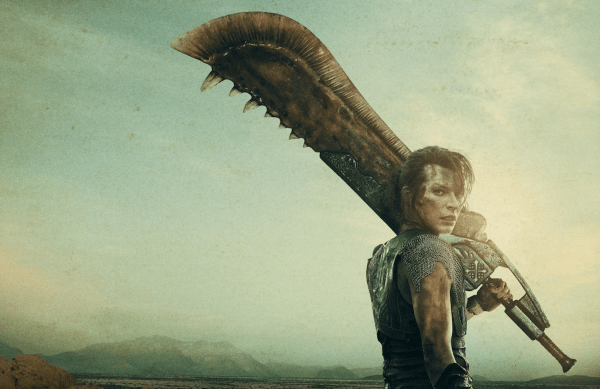 Fans of Capcom's Monster Hunter video game series are going to have to wait a little longer to see the franchise on the big screen, with Sony deciding to push back the release of the upcoming feature film adaptation due to the ongoing uncertainty surrounding the pandemic.
The film – which reteams the director/star and husband/wife team of Paul W.S. Anderson and Milla Jovovich – was originally slated to open this September, but has now been delayed some seven months and will open instead on April 23rd 2021.
SEE ALSO: Milla Jovovich wields Dual Blades in new Monster Hunter image
The Monster Hunter movie will see Jovovich taking on the role of Lr. Artemis, a Hunter responsible for the slaying of giant monsters which inhabit the fantasy world. The franchise has shifted over 60 million units worldwide (the latest of which, Monster Hunter: World, became the publisher's bestselling title) and is Capcom's second biggest video game series of all time behind Resident Evil, which Anderson and Jovovich of course are very familiar with following their six-movie franchise.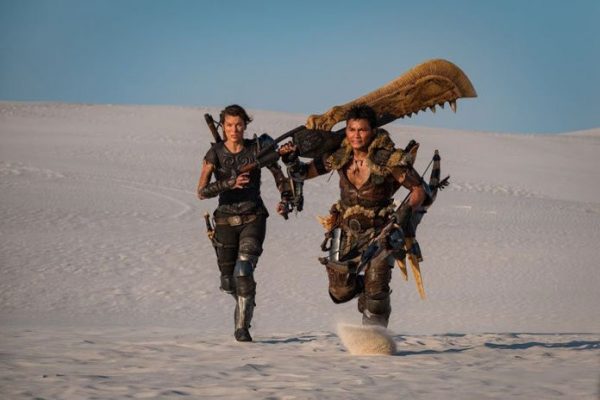 "Behind our world, there is another: a world of dangerous and powerful monsters that rule their domain with deadly ferocity. When Lt. Artemis (Milla Jovovich) and her loyal soldiers are transported from our world to the new world, the unflappable lieutenant receives the shock of her life. In her desperate battle for survival against enormous enemies with incredible powers and unstoppable, revolting attacks, Artemis will team up with a mysterious man who has found a way to fight back."
Monster Hunter sees Paul W.S. Anderson directing a cast that includes Milla Jovovich (Resident Evil), Meagan Good (Think Like a Man), Tip 'T.I.' Harris (Ant-Man and the Wasp), Tony Jaa (Ong-Bak), Ron Perlman (Sons of Anarchy) and Diego Boneta (Scream Queens).