With the upcoming big screen adaptation of Capcom's Monster Hunter still seemingly on course for its September premiere, Empire has revealed a new image from the Paul W.S. Anderson-directed film, which features his wife and Resident Evil star Milla Jovovich's Lt. Artemis wielding her Dual Blades.
Meanwhile, speaking with the outlet, Anderson and Jovovich have discussed how they chose Artemis' armour and weaponry for the movie version of the blockbuster video game franchise:
"Although Milla's character's not specifically in the game, she chose the same armour and weapons she uses in the game, so there were aspects of her game character that got folded into the movie representation," said Anderson, with Jovovich adding: "I experimented with different weapons during the game and was able to kill more monsters with those blades. I thought they'd look really beautiful in an action sequence."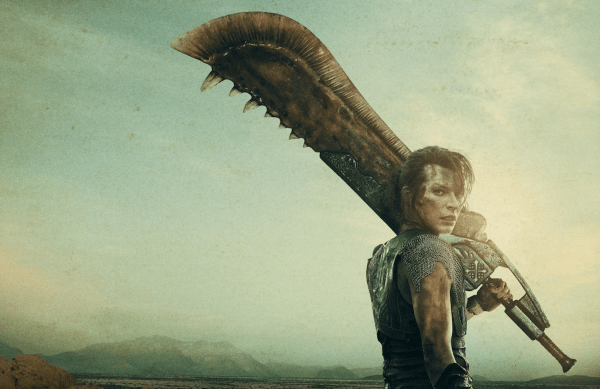 "Behind our world, there is another: a world of dangerous and powerful monsters that rule their domain with deadly ferocity. When Lt. Artemis (Milla Jovovich) and her loyal soldiers are transported from our world to the new world, the unflappable lieutenant receives the shock of her life. In her desperate battle for survival against enormous enemies with incredible powers and unstoppable, revolting attacks, Artemis will team up with a mysterious man who has found a way to fight back."
Monster Hunter is currently set for a release on September 4th, 2020 and features a cast that includes Milla Jovovich, Tony Jaa, Tip 'T.I.' Harris, Meagan Good, Diego Boneta, Josh Helman and Ron Perlman.