Dune's supervising art director Tom Brown says that it could be the next The Lord of the Rings.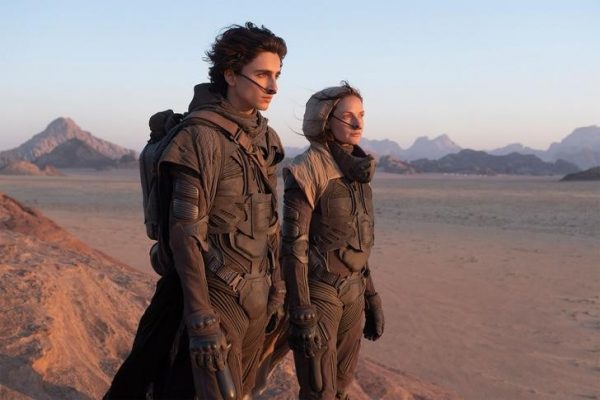 There are certain high points in cinema when it comes to blockbuster franchises and in the fantasy realm, The Lord of the Rings trilogy is certainly it.
Taking cinema to new places and engrossing audiences of all ages around the world in an epic quest that spanned three movies, it's a hard franchise to match. However, Dune's supervising art director Tom Brown says that Denis Villeneuve's movie could do it.
Dune is set to adapt the original novel for film but from what Brown has told KIDS FIRST! Film Critics (via ComicBook.com), it could spawn a franchise to rival Middle-earth:
"I think what [director] Denis Villeneuve is doing is what's called a seminal version of this story. I don't think it will be topped, to be perfectly honest. The sheer scale of it is going to be daunting. But I do think it's going to be extremely special. I heard in the paper the other day that they're looking at the new Lord of the Rings, and I firmly believe that. I think it's going to be up there with those kinds of films, really."
SEE ALSO: Dune is "impossible" to adapt properly says Alejandro Jodorowsky
It certainly feels like there is a place for a franchise to step into the space left by The Lord of the Rings so hopefully, Dune is it. We will get to see if the film can match those lofty standards when it arrives to cinemas this December.
A mythic and emotionally charged hero's journey, "Dune" tells the story of Paul Atreides, a brilliant and gifted young man born into a great destiny beyond his understanding, who must travel to the most dangerous planet in the universe to ensure the future of his family and his people. As malevolent forces explode into conflict over the planet's exclusive supply of the most precious resource in existence—a commodity capable of unlocking humanity's greatest potential—only those who can conquer their fear will survive.
Dune is directed by Denis Villeneuve (Blade Runner 2049) and sees Timothee Chalamet (Call Me By Your Name) leading the cast alongside Rebecca Ferguson (Mission: Impossible – Fallout), Oscar Isaac (Star Wars: The Last Jedi), Dave Bautista (Avengers: Infinity War), Stellan Skarsgard (Mamma Mia! Here We Go Again), Charlotte Rampling (Red Sparrow), Zendaya (Spider-Man: Far From Home), Javier Bardem (Loving Pablo), Jason Momoa (Aquaman), Josh Brolin (Avengers: Endgame), Stephen McKinley Henderson (Fences), Sharon Duncan-Brewster (Sex Education), and Chang Chen (The Assassin).