Mike Flanagan, the creator of The Haunting of Bly Manor for Netflix, says the show's hidden ghosts will be explained.
One of the most terrifying and coolest components of Netflix's The Haunting of Hill House was the many hidden ghosts that could be seen lurking in the background of scenes if you looked hard enough.
This is something that is going to continue in the successor series The Haunting of Bly Manor but with a slight difference. This time says creator Mike Flanagan, the show will explain the ghosts and their presence in the show.
Speaking to Vanity Fair, Flanagan said: "This season we wanted our hidden elements to tell their own story. And very much unlike the first season, they're actually going to be explained. By the end of the season, you're going to know who they are and why they're there."
Hopefully, Bly Manor can live up to the high standards set with Hill House. Fortunately, we don't have to wait too long to find out as the series is expected later this year.
SEE ALSO: First poster and images for Netflix's The Haunting of Bly Manor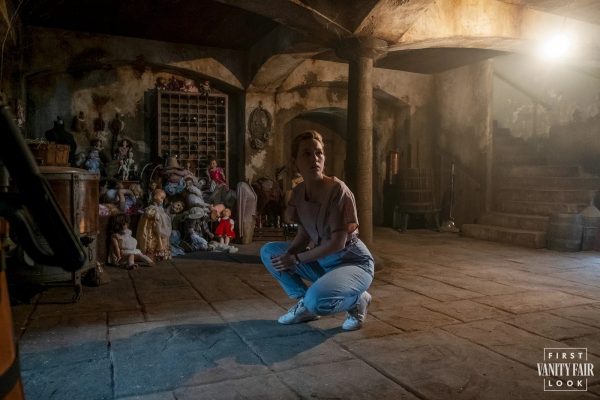 Based on the illustrious works of Henry James, The Haunting of Bly Manor is an all-new chapter in The Haunting… anthology series.
The Haunting of Bly Manor features a cast that includes Hill House returnees Kate Siegel, Catherine Parker, Henry Thomas, Oliver Jackson-Cohen and Victoria Pedretti along with T'Nia Miller (Years and Years), Amelia Eve (Big Boys Don't Cry), Amelie Smith (EastEnders), Benjamin Ainsworth (Flora and Ulysses) and Rahul Kohli (iZombie).