Giancarlo Esposito, who plays Moff Gideon in The Mandalorian, has teased an "iconic battle" in season two between the show's hero and villain.
Ever since Moff Gideon brandished the Darksaber at the end of The Mandalorian season 1, fans have been eager to see him and the Mando go head to head.
Season two certainly seems to be heading in that direction as Gideon pursues Baby Yoda and actor Giancarlo Esposito has teased to EW that a big fight between Gideon and Din is coming our way:
"I'll be going toe-to-toe with Mando. It's an iconic battle. I want to disarm him mentally as well. Who knows? Maybe there's an opportunity to get him to fight some battles for me. You may think I'm a villain, but I'm trying to harness some energy and some powers for a path that could be best for all. You'll get to see him be somewhat diplomatic and more of a manipulator."
SEE ALSO: Star Wars: First look images from season 2 of The Mandalorian revealed
Esposito hasn't been shy about teasing story elements ahead of season two. It will be interesting to see how much of his comments turned out to be true teases or just the actor having fun with the press.
At any rate, season two of The Mandalorian should be great fun when it arrives next month.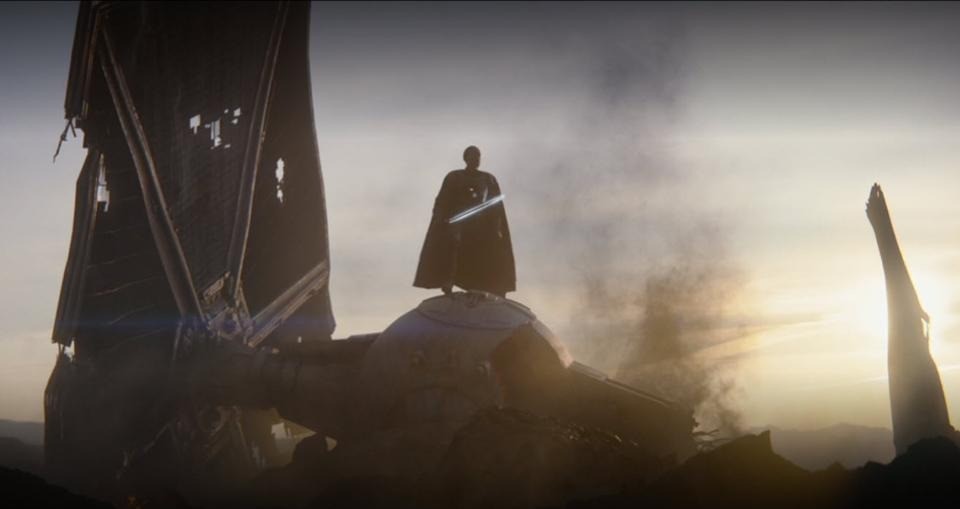 The Mandalorian season two is set to premiere on 30th October 2020 and sees the returning Pedro Pascal (Din Djarin), Gina Carano (Cara Dune), Carl Weathers (Greef Karga), Giancarlo Esposito (Moff Gideon) and Bill Burr (Mayfield) alongside new cast additions Rosario Dawson (Daredevil), Temuera Morrison (Star Wars: Episode II – Attack of the Clones), Katee Sackhoff (Star Wars: The Clone Wars), Timothy Olyphant (Justified) and Michael Biehn (The Terminator).