Assemble Entertainment has announced the release of Leisure Suit Larry – Wet Dreams Don't Dry on the Xbox One. The Xbox One edition features all the tongue in cheek humour and saucy innuendo and the Happy Ending Update which serves as an epilogue to the main game and lets us see what happens to our favourite pervert after his misadventures. Check out the Xbox One release trailer below…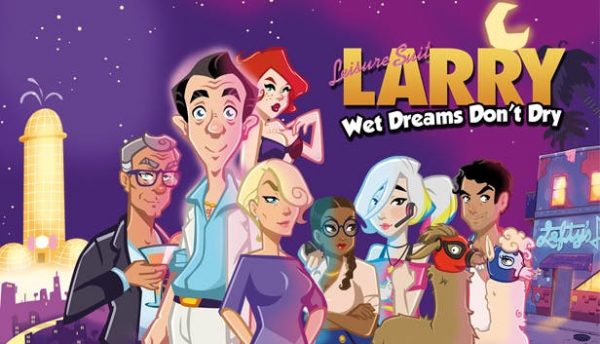 In Leisure Suit Larry – Wet Dreams Don't Dry Larry Laffer has traveled through time from the 1990s to the present day and is still determined to take his chances on the dating scene.  There's just one problem, his ideas of dating and his views of women are very out of date (not that his views were ever in date).  Players will need to help Larry overcome his dating failure by helping him work up his score on his Timber dating app by dating women and showing them the high standards that Larry can provide.
Although Larry wants to be on the dating scene and satisfy the 'needs' of the ladies, he is besotted with Faith, the assistant to the boss at Prune, a powerful global tech company, and it is her that players will need to help Larry win over.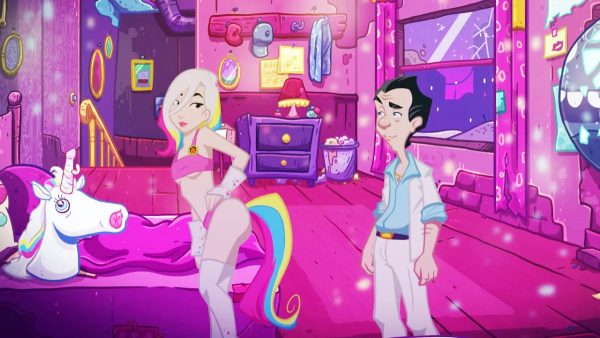 Leisure Suit Larry – Wet Dreams Don't Dry features:
A lovingly designed, non-linear game world set in the present day.
Over 30 hand drawn venues to explore.
Use "Timber", the in-game dating app, to date women and ultimately get to dating Faith, the women of your dreams.
True-blue puzzles to solve.
Over 30 hand drawn characters to interact with.
Leisure Suit Larry – Wet Dreams Don't Dry is now available via the Microsoft Store.
Assemble Entertainment and Crazybunch have also revealed the game will be arriving on PC via Steam on the 15th October.