Focus Home Interactive and developer Rogue Factor have announced the release of Necromunda: Underhive Wars on the Xbox One, Playstation 4 and PC.  This first videogame adaptation of Games Workshop's classic tabletop war game Necromunda takes players into the ancient tunnels and catacombs of the millennia old Hive City to fight against opposing gangs in a war for territory and old tech'.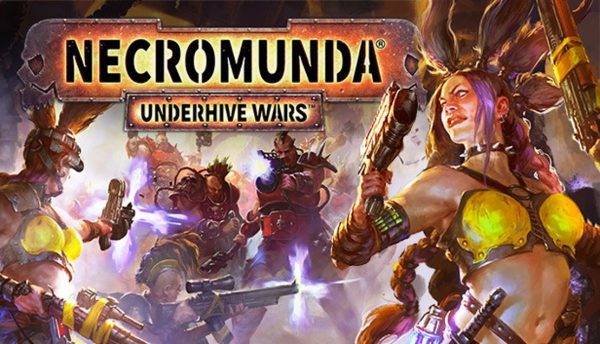 The massive Hive World of Necromunda has existed for thousands of years and produces munitions for the Imperium.  However, beneath the busy factory floors and gleaming towers lies the Underhive, the foundations of the Hive and remains of the first city built millennia before.  In the Underhive the war rages on between the gangs of Necromunda, violent and brutal gangers fighting for the ancient archeaotech technology that will provide wealth and power.
In the game's campaign story mode take charge of the Escher, the Goliath and the Orlock gangs as they fight for this ancient technology.  Develop the gang in any way, choose specialisations for particular gangers then assign appropriate skills and stats to help them advance.  In battle some members may gain injuries and these will affect how they perform.
For those who like their multiplayer battles, challenge up to three other players in free-for-all, team-based or simple 1v1 battles with the added choice of these having permanent affects on the gang.
Necromunda: Underhive Wars is available now on Xbox One, PS4 and PC.