After a short delay Assemble Entertainment and developer CrazyBunch have announced that their point and click adventure featuring everyone's favorite hopeless romantic/ perv, Leisure Suit Larry – Wet Dreams Dry Twice, is now available on PC and Mac via Steam and GOG.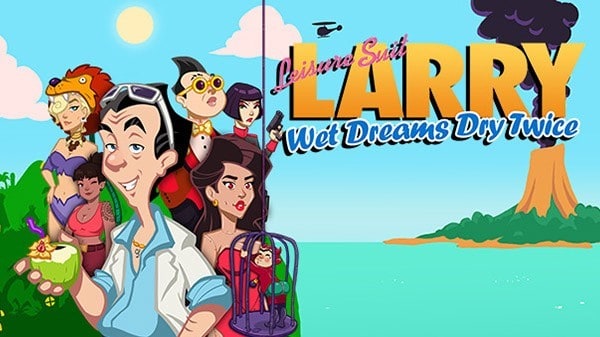 Join Larry Laffer on a brand new adventure that takes place after the events of Leisure Suit Larry – Wet Dreams Don't Dry.  When Larry discovers that the love of his life, Faith, has vanished without even a goodbye note he sets out to find her, the only clue to her whereabouts is a faint signal from her PiPhone.  This faint signal points him on a journey across the sprawling Kalau'a archipelago where puzzles, obstacles and many beautiful women wait to hinder him along the way.
Featuring:
50 beautifully hand-drawn locations spread over the Kalaua'a archipelago.
Meet and interact with over 40 new and old friends and chat up some attractive new women.
Help Larry Laffer solve cleverly designed (and sometimes slightly erotic) riddles and quests.
"We're so excited for fans and newcomers to the series to set out on a new and daunting adventure with our favorite protagonist," said Assemble Entertainment CEO Stefan Marcinek. "Leisure Suit Larry – Wet Dreams Dry Twice is an experience you won't soon forget; Larry Laffer is setting out to settle down, once and for all. Everyone should be here for this one!"
Leisure Suit Larry – Wet Dreams Dry Twice is available now on Steam and GOG for PC and Mac.