Fantastic Four: Road Trip #1 hits comic book shops on Wednesday, and we have a preview of the issue for you here; check it out…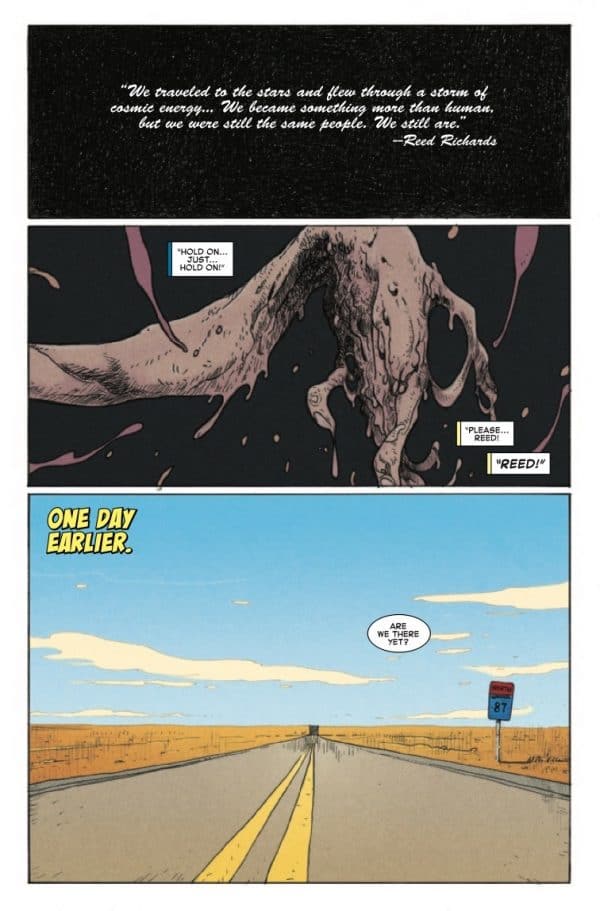 The Fantastic Four have earned some much-needed time away from the job, and Reed has planned a — well, fantastic — old-fashioned family vacation to the Grand Canyon for some good rest, relaxation and team-bonding time. But Reed's manic mind can't quite disengage, and soon an obsessive side experiment he brought with him has all of them experiencing gruesome and terrifying side effects from his strange specimens. As everyone's bodies begin to horribly go awry on a cellular level, it's a race to solve their lethal affliction, all while stuck in a remote Arizona cabin with no help for miles.
Fantastic Four: Road Trip #1 goes on sale on December 2nd, priced $4.99.