A new story arc gets underway in Star Wars: Doctor Aphra #6 this coming Wednesday, and we've got a preview of the issue for you right here..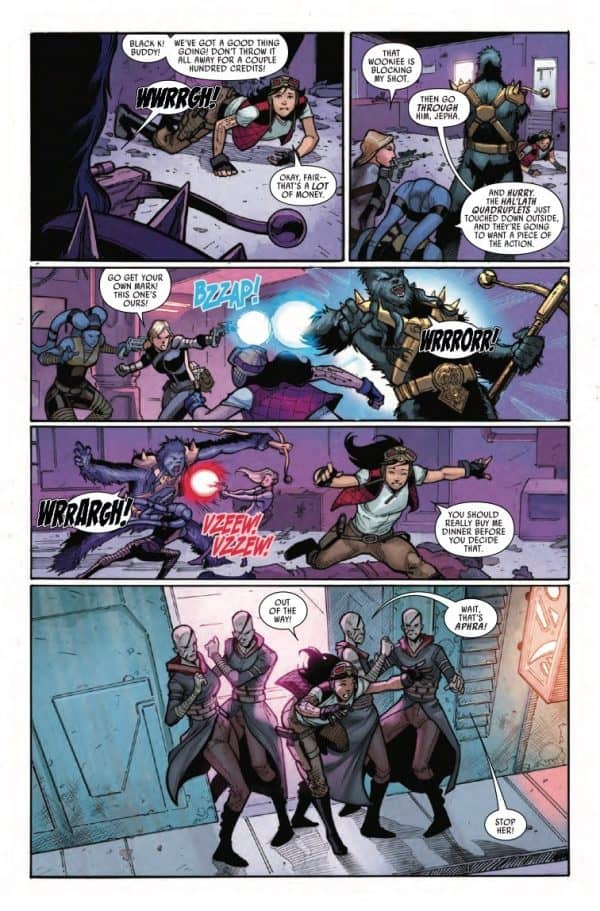 Someone sinister has put a price on DOCTOR APHRA's head… and it's none other than DOMINA TAGGE! Now Aphra's running for her life, trying to shake every bounty hunter on her tail. But one of those is SANA STARROS… and for Sana, it's personal! Aphra can't out-think Domina or outrun Sana…what choice does she have left?!
Star Wars: Doctor Aphra #6 goes on sale on November 25th, priced $3.99.