Dynamite Entertainment's Red Sonja: The Price of Blood #1 is out this Wednesday, and we have the official preview for you here…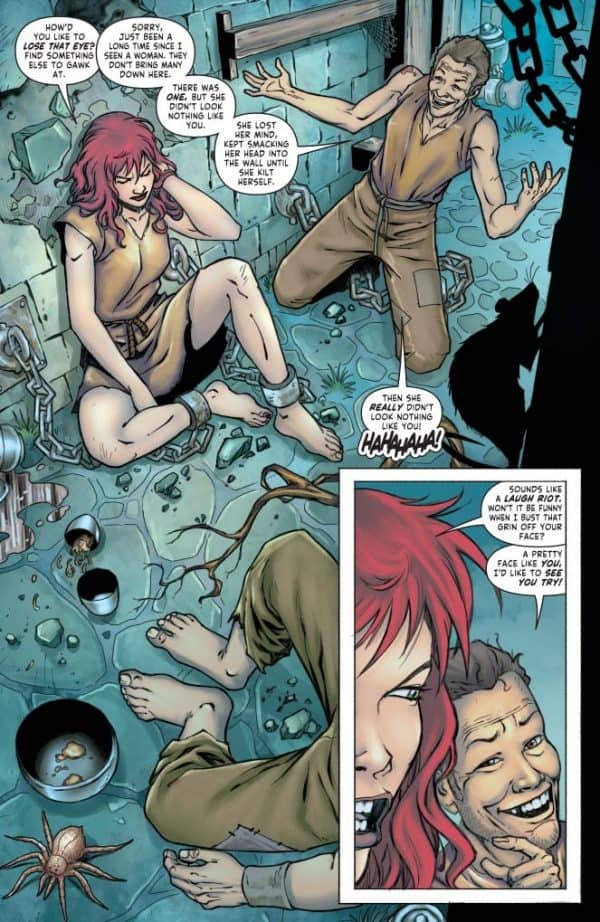 Writer Luke Lieberman (Red Sonja: Birth of the She-Devil) and fan-favorite artist Walter Geovani (Gail Simon's run of Red Sonja) team-up to tell an early tale of the adventures of Red Sonja!
Under a series of incredible covers by Linser, Geovani, Golden, Suydam, and a cosplay cover — Red Sonja faces the gallows! For all the blood she spilled, there is a price. This is the tale of how she came to such a pass.
Red Sonja: The Price of Blood #1 goes on sale on December 9th, priced $3.99.