Taylor Gray, the voice actor behind Ezra Bridger in Star Wars Rebels, has given his take on the character's current whereabouts and if there is a live-action future for him and the character.
Season two of The Mandalorian has really opened the flood gates for returning characters and characters making their way from animation to live-screen.
We have seen it happen twice already with Bo-Katan and Ashoka Tano but could Ezra Bridger be next? The Jedi Padawan was last seen in Star Wars Rebels causing himself and Thrawn to be transported away to an unknown part of the galaxy.
We know from The Mandalorian that Ahsoka is looking for Thrawn – perhaps as a way to save Ezra – so perhaps there is scope for Ezra to come to live-action, perhaps even as the Jedi that Grogu contacted via the temple last week?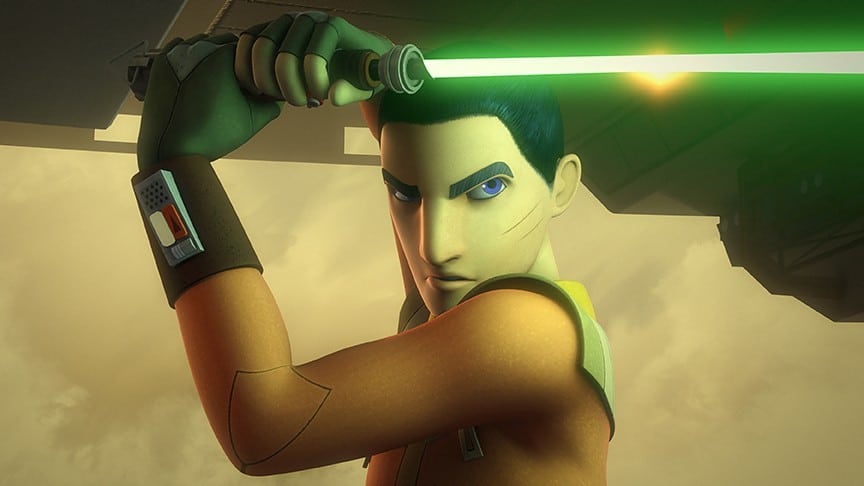 Taylor Gray, who voiced the character, recently spoke to Star Wars News Net and gave his take on the character's location: "Ezra is out there. Ezra is alive, which is nice – Dave confirmed that pretty quickly after the show was done. That was the question that remained with the finale. Thrawn is out there. Now we're seeing with 'The Mandalorian'… Everything in 'Star Wars' is tied together, everything is canon, which is cool."
Actor Rahul Kohli has been trying to get himself fancast as Ezra for live-action should Lucasfilm want to make it happen and Gray has given his thoughts on that:
"Having been in this business a long time you see stuff like this often. I didn't know people were fan-casting for certain roles in any sense. That was the main difference between Clone Wars and Rebels, that the cast was mainly made up of screen actors. I'd never done voice-over before. I remember being to my agent like 'Does this mean that if they make it live-action I'll do it?' And she was like 'I've no clue.'"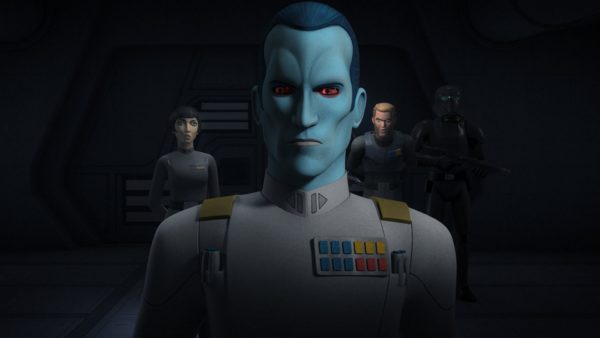 He also commented on Ahsoka dropping Thrawn's name in her Mandalorian episode: "I think it it was big for her because you want to know her objective, so that kind of filled in a lot. You're like 'Oh, she's still tied to this storyline we set up in this last show.' It explains a little about where she's been. And then… The one thing that I'm seeing is that there are so many shows and films now, different projects that they've established they are all connected, which is cool. I think it's inevitable that… Or maybe is not, but it seems like they've set it up. I don't know if it will be 'The Mandalorian', or another show, maybe animation… I don't know. But I think for sure, because they introduced that character and it would make sense. I don't know how they plan this spider-web of interconnectedness."
Hopefully, we do see Ezra again soon, in live-action or animated form. It seems very likely that we will as a part of whatever Ahsoka's next adventures are. What are your thoughts? Do you think we'll see him making his live-action debut in The Mandalorian or one of its rumoured spinoff shows? Let us know on our social channels @FlickeringMyth…
The Mandalorian season two sees the returning Pedro Pascal (Din Djarin), Gina Carano (Cara Dune), Carl Weathers (Greef Karga), Giancarlo Esposito (Moff Gideon), Bill Burr (Mayfield), and Ming-Na Wen (Fennec Shand) joined by the likes of Temuera Morrison (Star Wars: Episode II – Attack of the Clones), Katee Sackhoff (Star Wars: The Clone Wars), Timothy Olyphant (Justified), Michael Biehn (The Terminator), Rosario Dawson (Daredevil), and WWE Superstar Sasha Banks.
The Mandalorian season two airs on Fridays on Disney+.