John and the Hole, 2021.
Directed by Pascual Sisto.
Starring Charlie Shotwell, Michael C. Hall, Jennifer Ehle, and Taissa Farmiga.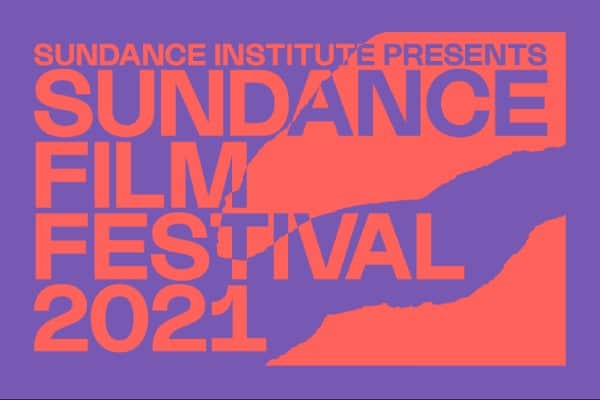 SYNOPSIS:
While exploring the neighbouring woods, 13-year-old John discovers an unfinished bunker – a deep hole in the ground. Seemingly without provocation, he drugs his affluent parents and older sister and drags their unconscious bodies into the bunker, where he holds them captive.
Pascual Sisto's directorial debut John and the Hole offers up a twisted, polarity-reversed take on Home Alone minced through the chilly, darkly comic nihilism of Yorgos Lanthimos, testing not only the nature of parent-child relationship dynamics but also the audience's capacity for mannered, often unexplained strangeness.
13-year-old John (Charlie Shotwell) is flying his drone in the woods near his home when he discovers a half-finished bunker built by his neighbours – effectively a 20-foot hole in the ground. For reasons unknown, the quiet, withdrawn John then drugs his father Brad (Michael C. Hall), mother Anna (Jennifer Ehle), and sister Laurie (Taissa Farmiga) and dumps them in the hole. Now, John has the run of the house, playing video games all day with a friend, ordering fast food, and driving his parents' car, all while occasionally remembering to throw scraps of food and clothes down into the hole.
Sisto's film is one steeped in determined deliberation from its very first scene, and will understandably try the patience of many. We don't actually even see the titular hole until John's family also does at the half-hour mark, at which point the film's title card is also displayed. That's the kind of movie John and the Hole is.
Sisto also doesn't have much interest in pathologising John or explicitly explaining his motives, as may enervate even those onboard with the general premise and style. There are at least possibilities vaguely teased throughout – that John is fed up of being a kid and wants to fast-forward to adulthood where it gets "better," to where life is nothing more than throwing money at problems and cooking risotto, or so he appears to think.
In any event, it's clear that something's desperately wrong with John, perhaps a byproduct of the fact that children unavoidably lack agency during the most formative period of their development. But this is ultimately mere spit-balling, given Sisto's commitment to leaving John's mental state widely open to interpretation.
Sisto's approach as director is fairly spare and dialogue-sparse, valuing silence and observation, often pointing his camera at the family and their home in ways that feel like we are ourselves voyeurs, watching private moments we shouldn't be. When characters do talk, it's often with an affectedly off delivery, though not quite aping the intentionally stilted style of a Lanthimos film.
But like Lanthimos, Sisto languishes in the blacker-than-black comedy of the situation, from Anna waking up in the hole and blearily asking, "Did someone leave a window open?", to the parents' incredulity that they may have produced a psychopath. Unsurprisingly, John's sister Laurie is much quicker to pick up on the possibility.
But by the time the film's title drops at the end of act one, at the conclusion of a never-fully-explained metanarrative cutaway, you'd be understood for thinking you were simply being trolled. Sisto clearly relishes holding the audience in the palm of his hand and not just giving them what they want, ensuring they'll likely be kept guessing right until the film's inscrutable ending, sure to leave many throwing up their hands in frustration. Outcome aside, though, the filmmaker wrings plenty of uneasy suspense from the scenario, where it truly feels like anything could happen.
Even those dismayed by its caginess should at least find rewards in the efforts of the four main cast members. Shotwell takes a character who could potentially be an empty, blank slate and renders him as a hauntingly, believably internalised young man, whose myriad utterances of "OK" throughout the film come to mean so many different things. His lack of affect makes John seem like an alien living in a human's body at times – enough that I wasn't even counting out some sort of sci-fi reveal by film's end.
The rest of the cast don't figure nearly as much, but Michael C. Hall and Jennifer Ehle make the most what they're given as parents struggling to accept their own progeny could commit such an act, and also to concede the reality of their situation. Taissa Farmiga meanwhile deftly sidesteps older sister stereotypes as Laurie, even if like her screen parents she's stuck in the middle of the least-interesting scenes.
The film's presentation is pristine throughout, thanks to Paul Ozgur's narrow focus and 4:3 ratio – the latter hardly a new trick to signify a character's boxed-in isolation, but it works all the same. Sara Shaw's exacting editing keeps up a sinister clip even when the film is at its least-pacy, while Caterina Barbieri's synthy musical score is sparingly deployed to accentuate the gonzo mood.
Pascual Sisto's debut is a major test of the audience's willingness to be fucked with, right up to its maddeningly opaque, startlingly abrupt ending. It's tailor-made to frustrate and divide, but even John and the Hole's wilfully obtuse form can't undermine its stylish mood or Charlie Shotwell's strong performance.
Flickering Myth Rating – Film: ★ ★ ★ ★ / Movie: ★ ★ ★
Shaun Munro – Follow me on Twitter for more film rambling.