Zack Snyder has made no secret of the fact that his plans for the DC Extended Universe – or at least the 'SnyderVerse' aspect of it – extend well beyond Justice League.
As anyone who's now seen Zack Snyder's Justice League and its multiple Return of the King-style endings can attest to, The Snyder Cut certainly ends with plenty of setup for the future – a future which, if comments this week from WarnerMedia CEO Ann Sarnoff are any indication, will never see the light of day. Nevertheless, that hasn't stopped Snyder from giving fans an indication of what he had planned for his Justice League sequels.
"All of the New Gods would be rolling in at some point," Snyder told YouTuber Wonder Meg. "In the full invasion of Earth… I think you'd really have to go full pedal to the metal with the New Gods at that point. The third movie is a New Gods invasion movie really, in a lot of ways. Let me just say this: in this movie you see DeSaad, you see Darkseid, you see one other in the throne room of Apokolips. I think the implication is that the rest of them are there, for sure."
Snyder explained to Esquire how Henry Cavill's Superman would have came to the forefront in a third Justice League movie, after Ben Affleck's Batman sacrificed himself to save the rest of the League:
"The final chapter was going to be a large percentage of Superman to just bookend the whole thing. Because if Batman died, it would have very much fallen on Superman to be the de facto leader. By the way, at that point, Wonder Woman would have been made queen of the Themyscira, and she would be leading the warriors of Themyscira into battle against Darkseid herself. And Arthur would be leading the armies of Atlantians. And Superman basically is going to be the head of the Justice League and the Armies of Men. And so Superman would have gone from this kind of berserker Superman to a benevolent Superman. Superman has the hugest arc of everybody because he goes from like the main villain to like the main hero. And that struck me as just really cool and fun and like a really interesting trajectory for him."
SEE ALSO: Read our written review of Zack Snyder's Justice League here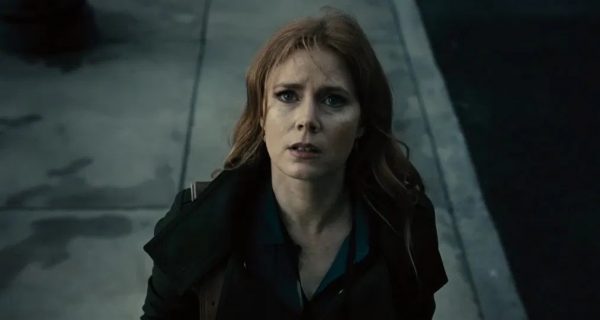 It was also heavily implied in Zack Snyder's Justice League that Lois Lane was carrying Superman's child, and Snyder confirmed that was indeed the case, and his Justice League trilogy would have actually ended with their son donning the cape and cowl as the new Batman.
"It was going to be Lois and Superman's son," said Snyder. "He doesn't have any powers, and then he was going to end up being the new Batman. Twenty years later, on the anniversary of [Batman's] death, they take young Bruce Kent down to the Batcave and they say, 'Your Uncle Bruce would've been proud if you did this.' Anyway, something like that."
Although Warner Bros. doesn't appear to have any appetite to continue exploring the SnyderVerse, the filmmaker has revealed that he's held informal talks with DC about finishing the story as a comic book, and so perhaps we will get to see events play out in some capacity in the future.
In ZACK SNYDER'S JUSTICE LEAGUE, determined to ensure Superman's (Henry Cavill) ultimate sacrifice was not in vain, Bruce Wayne (Ben Affleck) aligns forces with Diana Prince (Gal Gadot) with plans to recruit a team of metahumans to protect the world from an approaching threat of catastrophic proportions. The task proves more difficult than Bruce imagined, as each of the recruits must face the demons of their own pasts to transcend that which has held them back, allowing them to come together, finally forming an unprecedented league of heroes. Now united, Batman (Affleck), Wonder Woman (Gadot), Aquaman (Jason Momoa), Cyborg (Ray Fisher), and The Flash (Ezra Miller) may be too late to save the planet from Steppenwolf, DeSaad, and Darkseid, and their dreadful intentions.
Zack Snyder's Justice League is directed by Zack Snyder and features Henry Cavill as Superman, Ben Affleck as Batman, Gal Gadot as Wonder Woman, Ray Fisher as Cyborg, Jason Momoa as Aquaman, Ezra Miller as The Flash, Amy Adams as Lois Lane, Jeremy Irons as Alfred Pennyworth, Diane Lane as Martha Kent, Jesse Eisenberg as Lex Luthor, Connie Nielsen as Queen Hippolyta, Robin Wright as General Antiope, J.K. Simmons as Commissioner Gordon, Amber Heard as Mera, Joe Morton as Silas Stone, Willem Dafoe as Vulko, Ciaran Hinds as Steppenwolf, Joe Manganiello as Deathstroke, Harry Lennix as Martian Manhunter, Kiersey Clemons as Iris West, Zheng Kai as Ryan Choi, Peter Guinness as DeSaad, Ray Porter as Darkseid, and Jared Leto as The Joker.