The Justice League reshoot rumours have been rife since they were first announced. Zack Snyder stepped down as director following the tragic death of his daughter – with Joss Whedon stepping in – and rumours began to spread that the reshoots were significant including a completely new ending. Since then we've heard that Whedon could get a co-director credit, and we've also been told by Ray Fisher that the virtually no changes have been made. In fact the word earlier this week was that the reshoots haven't changed much and followed Synder's vision. But now a new rumour from Batman-on-Film has said Whedon will get a writing credit alongside Chris Terrio – which would suggest he has had a significant role to play in the shaping of Justice League. Read more here.
Death Note star Willem Dafoe has been talking about his upcoming role in Justice League, saying the character of Nuidis Vulko will be 100% Atlantean. ""So that's different, because [Aquaman] is half-Atlantean and half-human," he told IGN. "So they're quite different and I'm capable of being outside of the water, but mostly it's underwater. And I'm a guy that's been around for a while. I have a kind of… let's call it an armor. It's a good look, I like it a lot." Read more here.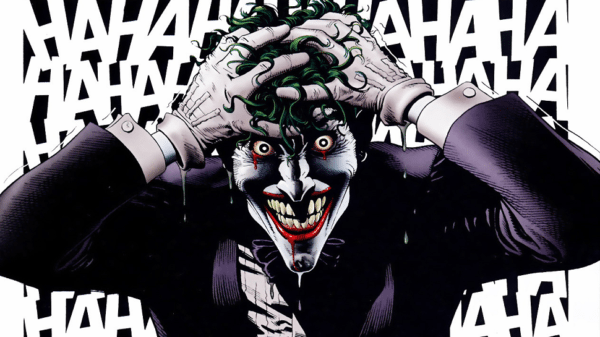 In a very odd reveal, retired MMA fighter Brendan Schaub has revealed the tone of Todd Phillip's Joker origins movie. How? Well Schaub is friends with Phillip's agent Todd Feldman – and here's what he told Joe Rogen's podcast. "My boy Todd Feldman put this together with Todd Phillips. It's dark. It's like a dark Joker. As a kid, he had a permanent smile and everyone made fun of him. It's like on the streets of Brooklyn. It's super dark and real." Read more here.
Take with a large pinch of salt, but UK tabloid The Daily Star are claiming that Beyonce is in line to write and perform the theme song for Bond 25. This is likely not true, but you can read more here.
Well, we didn't want the new X-Men movie to be too fun now, did we? According to director Simon Kinberg, X-Men: Dark Phoenix won't be too intergalactic after all. Kinberg told Total Film that: "[We must] find a way to ground it so it's not too intergalactic," and that he intends on keeping the focus on the "human" element of the franchise. Read more here.
The sequel to the Angelina Jolie, Sleeping Beauty-related Maleficent was thought to have disappeared off Disney's radar given the lack of news on the project, But word that Jez Butterworth, co-writer of Spectre, has been brought on board, shows that there is life yet. Butterworth is set to re-write Linda Woolverton's original draft of the Maelficent 2 script. Read more here.
Flickering Myth's Amon Warmann sat down with Batman voice actor Kevin Conroy to talk about the new film Batman and Harley Quinn. Check it out here.