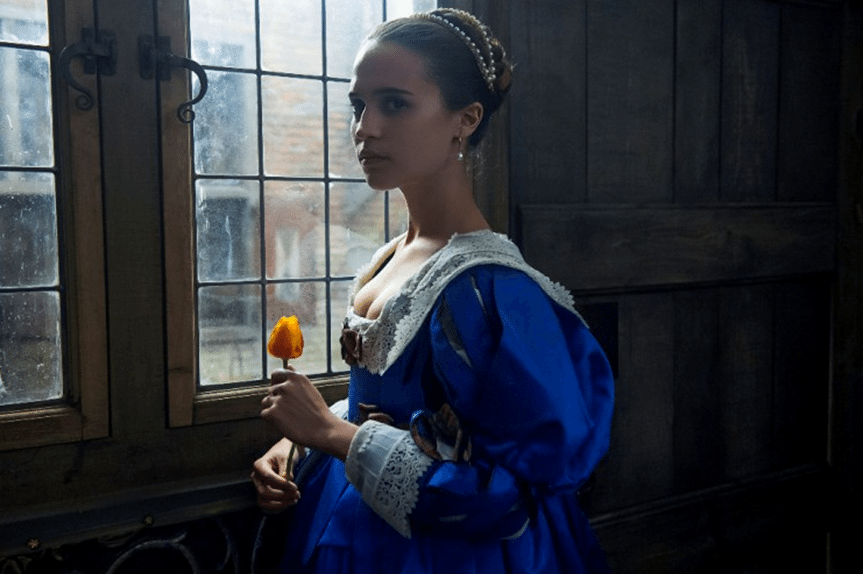 With less than two weeks ago until Tulip Fever arrives in cinemas, a red band trailer has been released for Justin Chadwick's upcoming adaptation of Deborah Moggach's novel of the same name. The romantic drama features a cast that includes Alicia Vikander, Dane DeHaan, Christoph Waltz, Holliday Grainger, Jack O'Connell, Zach Galifianakis, Judi Dench, Matthew Morrison, Tom Hollander, Cara Delevingne, Cressida Bonas, and David Harewood; watch it below…
In 17th Century Amsterdam, an orphaned girl (Alicia Vikander) is forcibly married to a rich and powerful merchant (Christoph Waltz) – an unhappy "arrangement" that saves her from poverty. After her husband commissions a portrait, she begins a passionate affair with the painter (Dane DeHaan), a struggling young artist. Seeking to escape the merchant's ever-reaching grasp, the lovers risk everything and enter the frenzied tulip bulb market, with the hope that the right bulb will make a fortune and buy their freedom.
Tulip Fever is set for release on September 1st.