With They Shall Not Pass and In the Name of the Tsar expansions going down well with Battlefield 1 gamers, DICE have announced the third DLC, Turning Tides.  This new DLC will be released over both December and January (with most content arriving in December) and will introduce new maps, weapons and more.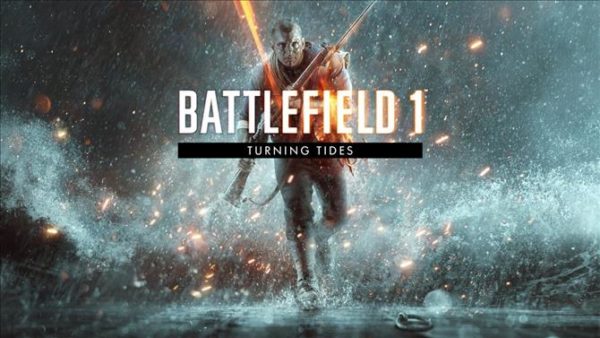 Turning Tides provides 4 of maps over the two months with December bringing the storming of the beaches of Gallipoli with Cape Helles and the charge for a prominent position of Gallipoli in Achi Baba.  These mark the arrival of the new operation, Gallipoli where players get to "Take part in the British amphibious assault on the Gallipoli peninsula in 1915".  December will also bring the L-Class Destroyer and C-Class Airship vehicles and the new elite class, the Infiltrator.  Players will get to try out 6 new guns and 3 melee weapons including M1917 Trench Carbine, Maschinenpistole M1912/P.16, Farquhar-Hill, M1917 MG, Carcano M91 Carbine, Type 38 Arisaka, Naval Cutlass and the Grappling Hook.
In January players will engage in a naval clash as the British Empire Royal Marines take on the German Navy in Heligoland Bight and the British raid on Belgium's most famous of ports in Zeebrugge.  Also in January comes the British Empire's Royal Marines as a new faction.
Look out for this third DLC pack coming this December.