Anghus Houvouras on DC's plans for Flashpoint…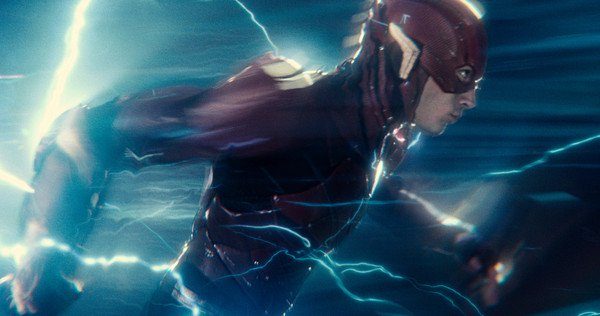 So Justice League is finally out. Audience reception is slightly more favorable than Batman v Superman but not the all-encompassing crowd-pleaser that was Wonder Woman. The U.S. box office is lukewarm. Whether or not Justice League turns out to be a success will be up to the International Box Office.
If we're being honest, the lower-than-expected box office is a fly in the ointment for Warner Bros. The process of creating the DC Extended Universe has been a gaffe-filled blunder-fest. Man of Steel was a financial success that polarized fans of Superman. Both Batman v Superman: Dawn of Justice (the theatrical cut) and Suicide Squad were unmitigated nightmares in terms of coherence and reception. We might need more than a sentence to describe the insane debacle that was the DC Extended Universe in 2016.
Batman v Superman should have made over a billion dollars worldwide. A billion should have been the floor for a movie of this magnitude. However, Snyder's somber opus about alienation and iconography could never have been a four-quadrant hit. The material was too dense and the characters presented too obtusely to connect with audiences. Batman was a bitter old man. Superman was a downer with a messianic complex. In the hands of another filmmaker with another vision, Batman v Superman could have been huge.
Suicide Squad could have also come close to the billion dollar mark. In a world where Suicide Squad was a good movie and not a rushed mess that was dumber than a box of dead squirrels at a Trump campaign rally. In this fictional 2016 where Batman v Superman was a fun, entertaining movie and Suicide Squad didn't totally suck, both films could have made a billion dollars. Warner Bros. could have had an epic 2016.
Finally this year they had a (gasp), well-reviewed rousing hit that resonated with audiences. Wonder Woman finally made Warner Bros. look competent. Justice League makes them look like a studio that took a rusty chainsaw to Snyder's vision and pasted it back together with shoddy scenes written and directed by Joss Whedon. With that, a quick sidebar.
Hi Joss. Hope you're doing ok. I just wanted to let you know that when every character is the comic relief, then none of the characters are comic relief.
It seems clear that Wonder Woman is the template for the future: finding talented filmmakers to shepherd these iconic comic book heroes into existence. Worry less about the connected universes and how each chapter plays into the larger shared-universe picture and more about exciting stories that stand on their own.
In a way I'm about to contradict myself, because it seems pretty clear to me what the next Justice League film should be:
Flashpoint.
We've been hearing about Flashpoint for a while. It's a rather excellent comic book story that sees Barry Allen a.k.a. The Flash making a change to the past that alters the timeline creating a crazy timeline where the world is at war, the Justice League is never formed, Superman is discovered as an infant and imprisoned by the Government never to become Superman and Thomas Wayne (Bruce's father) becomes Batman. They've been teasing the idea that the Flashpoint storyline would be used for The Flash solo movie. That, however seems like a bad idea.
We barely know the DC Extended Universe. It's just starting to feel like it's taking shape. At best, it's half-baked. Wonder Woman and the Frankenstein film that is Justice League are trying to reshape the foundation. Why jump into a Flash solo movie using an event comic plot that requires the entire Justice League to be present?
Save Flashpoint for Justice League 2. It solves so many problems. First off, it allows you to put Barry Allen at the forefront of the next movie and make Batman, Superman and Wonder Woman supporting characters. It transitions Ben Affleck out of the series, something he is sorely seeking. Thomas Wayne (Jeffery Dean Morgan) gets to slip into the cape and cowl giving us a different version of the character. This would allow for a nice bit of transition between Affleck's Batman and whoever will next be assuming the mantle of the bat.
It would also help DC differentiate themselves from their Marvel counterparts. Imagine a big superhero blockbuster that takes place in an altered timeline. Wonder Woman and Aquaman are villains. Batman, Flash and Cyborg have to break Superman from a super-prison to help save the world.
Make a Flash solo movie, but don't shoe-horn in Flashpoint. I've written in the past about cramming event comics into solo films. Movies like Captain America: Civil War where a very complex, dramatic and interesting plot is stripped down to its core concept and the drama wrung out. Flashpoint is a great story and would be perfect for the next Justice League movie.
I want a Flash movie, but how about a Flash movie that handles a smaller story and helps establish the character in this universe. Like Wonder Woman, give us a movie about the character that doesn't require every other hero from the DC Universe to be involved. A Flashpoint movie would be amazing, but save it for Justice League 2.
Anghus Houvouras