Titan's Statix Press imprint launches its new series Factory this coming Wednesday; take a look at a preview of the first issue here…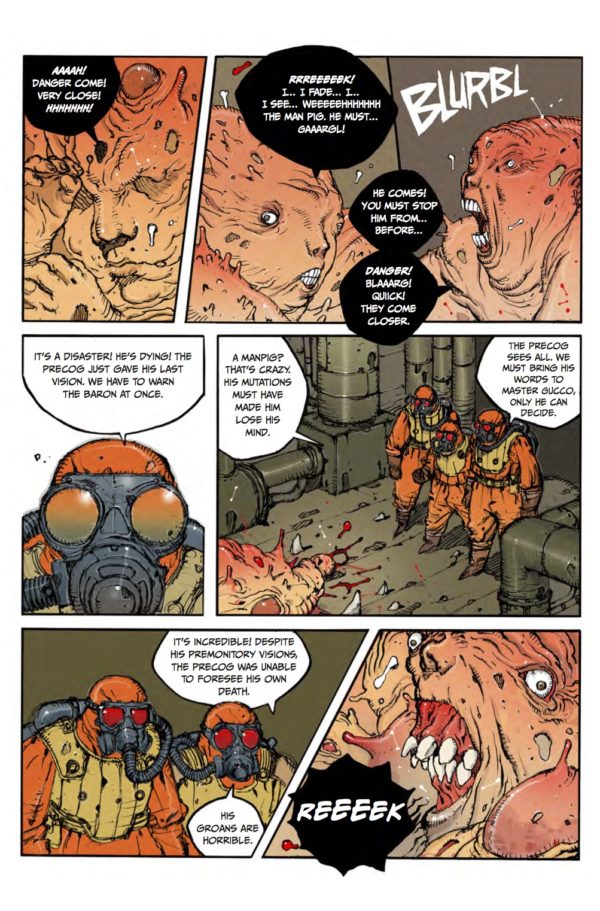 Mad Max meets Fallout iiin the nightmarish vision of life on a dystopian planet!
From Alejandro Jodorowsky and Moebius collaborator – Yacine "Elgo" Elghorri.
A band of mutants slog through the harsh deserts of a dystopian planet in search of the Factory – The last semblance of civilization left among the wasteland.
Factory #1 is out on March 28th, priced $4.99.