When Marvel Studios first announced that Earth's Mightiest Heroes would be doing battle with Thanos, it was revealed that the anticipated showdown would take place over two movies – Avengers: Infinity War – Part I and Avengers: Infinity War – Part II.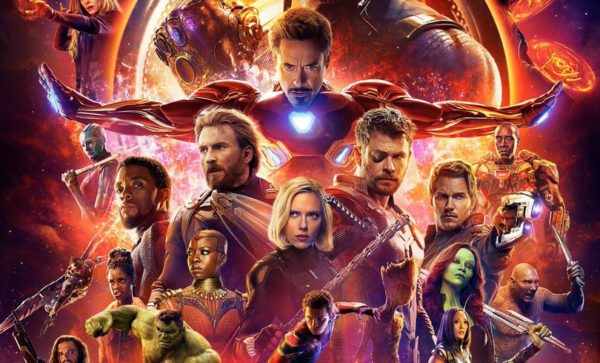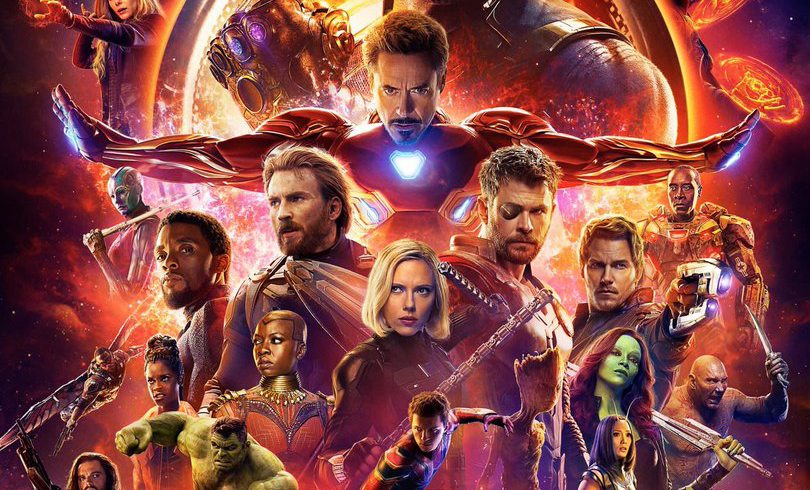 Then, when Captain America: The Winter Soldier and Captain America: Civil War filmmakers Anthony and Joe Russo signed on to direct, it was said that the two movies would be "very, very different from one another", before Marvel made the decision to drop Part I from Infinity War, and title the other 'Untitled Avengers' (its real title is apparently a spoiler for Avengers 3).
Speaking ahead of today's trailer launch [you can watch said trailer here], the Russos have explained in detail how they approached the two films, stating that they are being treated as two distinct projects, albeit connected in the same fashion as The Winter Soldier and Civil War:
"Our approach has always been … we look at the process, as with [screenwriters Christopher Markus and Stephen McFeely, it's simply the same thing in the way that The Winter Soldier relates to Civil War, and the way that Civil War relates to Infinity War. These two movies will also relate," said the Russos (via Dark Horizons). "There's a narrative thread that is connecting these films, but at the same time, there's an independence in terms of what the experience is or where the story goes. It isn't a true two-parter, and I think the two-parter concept came back when Marvel decided they were going to culminate the MCU, it was going to be a two-movie deal. But as we developed the movie, in execution, it ended up being more of two singular expressions."
SEE ALSO: Avengers Dead Pool: Who Doesn't Make It Out of Infinity War Alive?
SEE ALSO: Scarlett Johansson discusses the "two-to-three year" gap between Civil War and Avengers: Infinity War
"They also say that the films don't just include heroes for the sake of it, rather both films will put the focus on different leads and each of the heroes has to be impacted by the stakes of the life and death decisions being made: We always try to make each film different so they don't get repetitive. This kind of serialized storytelling, outside of Harry Potter which was a distinctive story that was told over that eight movies, you have to keep evolving. You have to keep evolving who's at the forefront, how you're laying the story out, because I think rigor mortis will set in very quickly.
"So for us, we absolutely are very, very particular about who carried the ball on this movie, and who will carry it on this movie because each character represents a different theme, each character has different wants, and that can shape and color and re-tone an entire film depending on who you're following. Especially in stories this big. Everyone is interwoven in this plot in a way where they have an emotional connection to the story, and are emotionally affected by the stakes of the movie. You can't tell a movie with this many characters and not have each of those characters show up and honor them from the different franchises if they are not motivated to be there, if they are not in life or death circumstances, if they are not fighting to save their belief system or their way of life."
It is assumed that both Infinity War and Untitled Avengers will deal with Thanos and his quest for the Infinity Stones, but beyond that, details on Avengers 4 are pretty scarce. However, with the likes of Captain Marvel and The Wasp set to sit out proceedings until 2019, perhaps we'll be getting some kind of New Avengers movie where Carol and company form a new team to pick up the pieces after this April's epic showdown between Earth's Mightiest and the Mad Titan? Let us know what you think in the comments below…
SEE ALSO: Avengers: Infinity War's big action sequence will be much larger in scale than Civil War's airport battle
SEE ALSO: Mark Ruffalo talks Avengers: Infinity War, says The Hulk is "mightily impressed by Thanos"
An unprecedented cinematic journey ten years in the making and spanning the entire Marvel Cinematic Universe, Marvel Studios' "Avengers: Infinity War" brings to the screen the ultimate, deadliest showdown of all time. The Avengers and their Super Hero allies must be willing to sacrifice all in an attempt to defeat the powerful Thanos before his blitz of devastation and ruin puts an end to the universe.
Avengers: Infinity War opens on April 27th 2018 and will feature an all-star cast including Robert Downey Jr. (Iron Man), Chris Evans (Captain America), Mark Ruffalo (Hulk), Chris Hemsworth (Thor), Scarlett Johansson (Black Widow), Jeremy Renner (Hawkeye), Chadwick Boseman (Black Panther), Tom Holland (Spider-Man), Sebastian Stan (Winter Soldier), Anthony Mackie (Falcon), Paul Rudd (Ant-Man), Paul Bettany (Vision), Elizabeth Olsen (Scarlet Witch), Don Cheadle (War Machine), Josh Brolin (Thanos), Benedict Cumberbatch (Doctor Strange), Benedict Wong (Wong), Chris Pratt (Star-Lord), Zoe Saldana (Gamora), Dave Bautista (Drax), Bradley Cooper (Rocket), Sean Gunn (Rocket, Kraglin), Vin Diesel (Groot), Karen Gillan (Nebula), Pom Klementieff (Mantis), Tessa Thompson (Valkyrie), Tom Hiddleston (Loki), Samuel L. Jackson (Nick Fury), Cobie Smulders (Maria Hill), Benicio Del Toro (The Collector), Danai Gurira (Okoye), Winston Duke (M'Baku) and Peter Dinklage and Terry Notary in as-yet-unrevealed roles.