The director of Jurassic World 3 has said that the movie will fall into the "science thriller" sub-genre.
Colin Trevorrow, who is returning to direct Jurassic World 3 after being the man who sat in the director's chair for Jurassic World, has commented on how the Jurassic films should be categorised.
With Jurassic Word: Fallen Kingdom soon to be upon us, which Trevorrow played a part in writing, he spoke to Entertainment Weekly about how the third film separates itself from the rest:
"If I could contextualize each film, I would say Jurassic World was an action adventure, Fallen Kingdom is kind of a horror suspense film, and Jurassic World 3 will be a science thriller in the same way that Jurassic Park was."
Many fans might be thinking to themselves after hearing those comments that Jurassic World was actually pretty close tonally to Jurassic Park so it's interesting that Trevorrow makes a distinction. And we will just have to wait and see if the director's labels seem applicable regarding the second and third movies.
SEE ALSO: Watch the final trailer for Jurassic World: Fallen Kingdom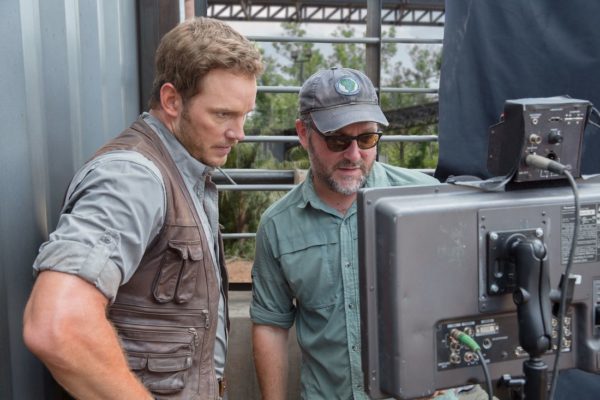 It's been four years since theme park and luxury resort Jurassic World was destroyed by dinosaurs out of containment. Isla Nublar now sits abandoned by humans while the surviving dinosaurs fend for themselves in the jungles.
When the island's dormant volcano begins roaring to life, Owen (Chris Pratt) and Claire (Bryce Dallas Howard) mount a campaign to rescue the remaining dinosaurs from this extinction-level event. Owen is driven to find Blue, his lead raptor who's still missing in the wild, and Claire has grown a respect for these creatures she now makes her mission. Arriving on the unstable island as lava begins raining down, their expedition uncovers a conspiracy that could return our entire planet to a perilous order not seen since prehistoric times.
With all of the wonder, adventure and thrills synonymous with one of the most popular and successful series in cinema history, this all-new motion-picture event sees the return of favoritecharacters and dinosaurs—along with new breeds more awe-inspiring and terrifying than ever before. Welcome to Jurassic World: Fallen Kingdom.
Jurassic World: Fallen Kingdom is set for release on June 22nd, 2018 and sees J.A. Bayona directing a cast that includes franchise veterans Chris Pratt, Bryce Dallas Howard, BD Wong and Jeff Goldblum alongside newcomers Toby Jones (Captain America: The First Avenger), Rafe Spall (Black Mirror), Justice Smith (The Get Down), Ted Levine (Silence of the Lambs), James Cromwell (The Young Pope), Daniella Pineda (The Detour) and Geraldine Chaplin (A Monster Calls).