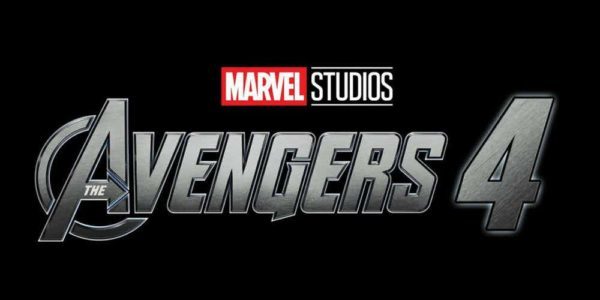 If a report from That Hashtag Show is to be believed, Marvel has cast 16-year-old actress Emma Fuhrmann (Blended) in Avengers 4 as an older version of Scott Lang's daughter Cassie Lang, played by 10-year-old Abby Ryder Fortson in Ant-Man and the upcoming sequel Ant-Man and the Wasp.
The site goes on to speculate that there are two possible scenarios for the casting: a) that the as-yet-untitled Avengers sequel takes place a number of years after Infinity War and the Ant-Man sequel, or b) that the inclusion of a teenage Cassie is down to time travel, something that has been highly speculated for the Infinity War follow-up.
It has been previously confirmed that both Paul Rudd (Scott Lang) and Evangeline Lilly (Hope Van Dyne) will feature in Avengers 4, with The Wasp set to sit out Infinity War, and Ant-Man's status in that movie unclear.
In the comic books, Cassie Lang has taken on the mantle of both Stature and Stinger, a superhero possessing the same abilities as her father, and serving as a member of the Young Avengers. Perhaps we'll see a take on this in Avengers 4?
SEE ALSO: The Russo Brothers on Avengers: Infinity War and Avengers 4 being "two distinct movies"
An unprecedented cinematic journey ten years in the making and spanning the entire Marvel Cinematic Universe, Marvel Studios' "Avengers: Infinity War" brings to the screen the ultimate, deadliest showdown of all time. The Avengers and their Super Hero allies must be willing to sacrifice all in an attempt to defeat the powerful Thanos before his blitz of devastation and ruin puts an end to the universe.
Avengers: Infinity War opens on April 27th 2018 and will feature an all-star cast including Robert Downey Jr. (Iron Man), Chris Evans (Captain America), Mark Ruffalo (Hulk), Chris Hemsworth (Thor), Scarlett Johansson (Black Widow), Jeremy Renner (Hawkeye), Chadwick Boseman (Black Panther), Tom Holland (Spider-Man), Sebastian Stan (Winter Soldier), Anthony Mackie (Falcon), Paul Rudd (Ant-Man), Paul Bettany (Vision), Elizabeth Olsen (Scarlet Witch), Don Cheadle (War Machine), Josh Brolin (Thanos), Benedict Cumberbatch (Doctor Strange), Benedict Wong (Wong), Chris Pratt (Star-Lord), Zoe Saldana (Gamora), Dave Bautista (Drax), Bradley Cooper (Rocket), Sean Gunn (Rocket, Kraglin), Vin Diesel (Groot), Karen Gillan (Nebula), Pom Klementieff (Mantis), Tessa Thompson (Valkyrie), Tom Hiddleston (Loki), Samuel L. Jackson (Nick Fury), Cobie Smulders (Maria Hill), Benicio Del Toro (The Collector), Danai Gurira (Okoye), Letitia Wright (Shuri), Winston Duke (M'Baku), Terry Notary (Cull Obsidian), Tom Vaughan-Lawlor (Ebony Maw), Carrie Coon (Proxima Midnight) and Peter Dinklage in an as-yet-unrevealed role.