Following the successful launch of Star Trek: Discovery, new season two showrunner Alex Kurtzman has revealed to Entertainment Weekly that CBS is planning on "expanding the Star Trek franchise for television".
"CBS has also allowed us the great pleasure of reintroducing the world of Star Trek audiences new and old, and we are very excited to keep working alongside them to expand that world," said Kurtzman, who also co-wrote and produced 2009's Star Trek and its 2013 sequel Star Trek Into Darkness.
According to the site, CBS has three different Star Trek concepts in development, and one is said to be a sequel to Star Trek: The Next Generation which would see Patrick Stewart reprising his role as Captain Jean-Luc Picard.
SEE ALSO: Star Trek: Discovery showrunners fired, Alex Kurtzman to take charge of season 2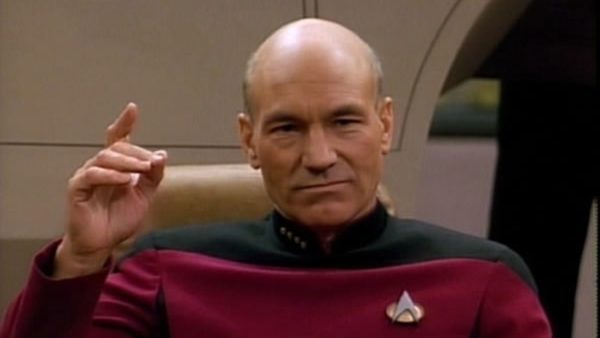 Just days ago, Stewart hinted at a potential Star Trek return, although it was assumed that he was referring to a possible guest role in Star Trek: Discovery. However, EW stresses that the TNG sequel is not yet a certainty and the deal is "far from done".
Hopefully CBS will make it so.
Last year, it was announced that Star Trek II: The Wrath of Khan and Star Trek VI: The Undiscovered Country director Nicholas Meyer was developing a Trek project for CBS All Access, rumoured to be miniseries focusing on Khan Noonien Singh and the crew of the SS Botany Bay. While that remains unconfirmed, Meyer did reveal last month that his project appears to be on hold due to legal issues between CBS and Paramount/Viacom.
Are you excited about the prospect of a Star Trek: The Next Generation sequel? What other Star Trek series might you like to see from CBS? Let us know in the comments below…