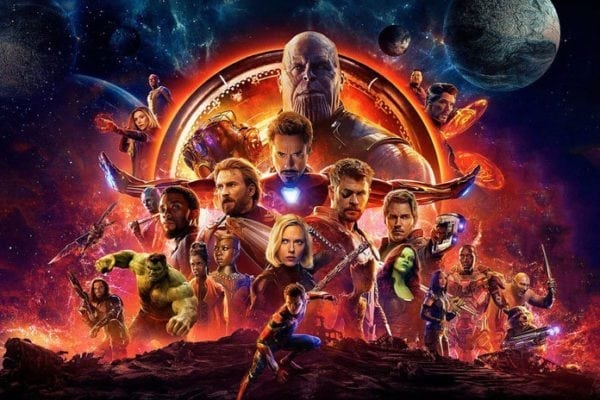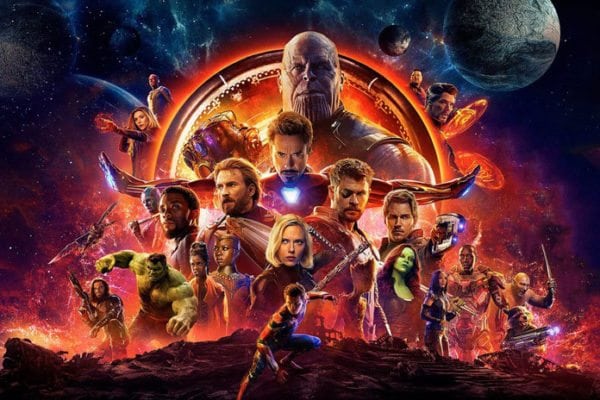 As we await official news on the home-entertainment release of Marvel Studios' smash hit superhero epic Avengers: Infinity War, details of the Blu-ray special features have leaked online via Twitter and reveal that we can expect 45 minutes of extras, with 6 and a half minutes of deleted scenes:
SEE ALSO: New concept art from Marvel's Avengers: Infinity War arrives online
#Avengers #InfinityWar Blu-ray deets: 45 minutes of extras with 6 and a half minutes worth of deleted scenes. Had a go at translating the German titles: https://t.co/Ko0N69kQYW pic.twitter.com/7zfaZiwdqL

— Anton Volkov (@antovolk) July 3, 2018
Meanwhile, according to Collider's Jon Schnepp, Thanos creator Jim Stalin has reportedly revealed that Marvel is working on an extended edition of the movie, featuring 30 minutes of the Mad Titan's backstory.
"Jim Starlin said, he found out that they're actually going to put it into a special edition Avengers: Infinity War," states Schnepp: "The way [Starlin] was saying it, they weren't going to be seen as deleted scenes, they were actually going to be re-integrated into the film to make a special edition that had all those scenes re-incoporated."
Now, fans may not want to get too excited over this, as in an earlier interview with The Playlist, screenwriters Christopher Markus and Stephen McFeely appeared to indicate that said Thanos scenes were actually cut from the script prior to production. Add to this the fact that Marvel is yet to issue an extended version of any of its movies, and this one sounds like it may be a long shot…
SEE ALSO: Josh Brolin shares his reaction to seeing Avengers: Infinity War deaths for the first time
An unprecedented cinematic journey ten years in the making and spanning the entire Marvel Cinematic Universe, Marvel Studios' "Avengers: Infinity War" brings to the screen the ultimate, deadliest showdown of all time. The Avengers and their Super Hero allies must be willing to sacrifice all in an attempt to defeat the powerful Thanos before his blitz of devastation and ruin puts an end to the universe.
Avengers: Infinity War stars Robert Downey Jr. (Iron Man), Chris Evans (Captain America), Mark Ruffalo (Hulk), Chris Hemsworth (Thor), Scarlett Johansson (Black Widow), Chadwick Boseman (Black Panther), Tom Holland (Spider-Man), Sebastian Stan (Winter Soldier), Anthony Mackie (Falcon), Paul Bettany (Vision), Elizabeth Olsen (Scarlet Witch), Don Cheadle (War Machine), Josh Brolin (Thanos), Benedict Cumberbatch (Doctor Strange), Benedict Wong (Wong), Chris Pratt (Star-Lord), Zoe Saldana (Gamora), Dave Bautista (Drax), Bradley Cooper (Rocket), Sean Gunn (Rocket), Vin Diesel (Groot), Karen Gillan (Nebula), Pom Klementieff (Mantis), Tom Hiddleston (Loki), Samuel L. Jackson (Nick Fury), Cobie Smulders (Maria Hill), Benicio Del Toro (The Collector), Danai Gurira (Okoye), Letitia Wright (Shuri), Winston Duke (M'Baku), Terry Notary (Cull Obsidian), Tom Vaughan-Lawlor (Ebony Maw), Carrie Coon (Proxima Midnight), Michael James Shaw (Corvus Glaive) and Peter Dinklage (Eitri).