Ahead of its premiere at the Venice Film Festival today, Amazon Studios has continued the marketing campaign for its upcoming Suspiria remake with a new poster for the Luca Guadagnino-helmed horror; check it out here…
SEE ALSO: Watch the latest trailer for Suspiria here
Meanwhile, speaking to Deadline, Guadagnino has revealed that he's keen on revisiting the world for a sequel, although that will be dependent on how the remake is received by audiences:
"At the beginning we were going to title the movie Suspiria: Part One but we didn't want to give the impression of something that couldn't stand alone," said Guadagnino. "Truthfully, I'd be interested to explore the origin of Madame Blanc and Helena Markos and also the future of Suzy Bannion in the world. So maybe. We'll have to see how the movie goes."
SEE ALSO: Suspiria remake reduced Quentin Tarantino to tears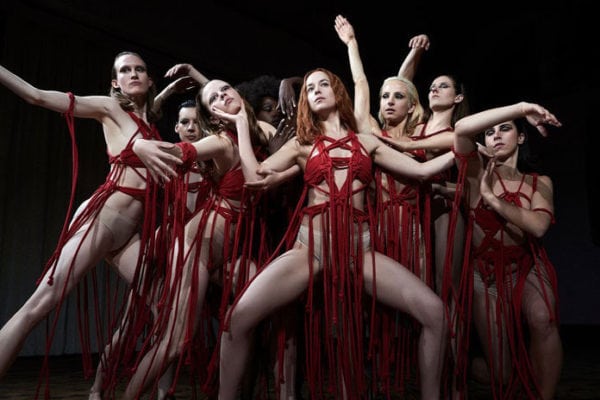 A darkness swirls at the center of a world-renowned dance company, one that will engulf the troupe's artistic director, an ambitious young dancer, and a grieving psychotherapist. Some will succumb to the nightmare. Others will finally wake up.
Suspiria is set for release on November 2nd in the States and on November 16th in the UK and features a cast that includes Dakota Johnson, Tilda Swinton, Mia Goth, Jessica Harper, Chloe Grace Moretz, Renee Soutendijk, and Angela Winkler.