Henry Bevan on Superman and Henry Cavill…
Henry Cavill is Superman no more. When the Hollywood Reporter dropped this rumour and suggested Warner Bros. want to replace him Michael B. Jordan, the internet went into a tizzy. Some were happy to see him leave. Others were angry at DC and Warners. Many were angry their timeline was full of something they didn't care about.
The actor himself responded with a bizarre video that didn't confirm or deny his exit, and people must remember there has been no confirmation that he is hanging up the cape. Regardless, Superman will exist after Cavill. The actor is only renting the Fortress of Solitude.
Naturally, people are discussing Cavill's legacy. Due to the binary nature of social media, the dialogue is split into good and bad. Professionals like Nicolas Cage and Steven S DeKnight have praised his performance, others have argued he was never right for the famous red and blue tights.
Cavill was flying into a maelstrom before he filmed his very first frame. When it comes to cinematic interpretations, Superman and Cavill never had the luxuries afforded to Batman or the Marvel superheroes. Part of the MCU's success spawns from the fact they're defining their characters. Except for Spider-Man, no hero in the current MCU has had a beloved interpretation before. Any contradictions to Iron Man's previous characterisations can be described as growth. So many beloved chins have jutted out of Batman's cowl that when a dud comes along, we know another great one is around the corner.
But, many people only believe in one Superman: Christopher Reeve. Reeve has haunted both his successors, and both took different approaches to deal with his legacy. Brandon Routh, in Superman Returns, decided to impersonate Reeve. In Man of Steel, Batman v Superman: Dawn of Justice and Justice League, Cavill tried flying away from Reeve before embracing him.
You can trace the reaction to Zack Snyder's DC films through Superman's arc. Whatever you think of those movies — I believe they're flawed films with great moments and prefer Man of Steel and Batman v Superman over most Marvel films because they take risks — they have laboured Superman with some hamfisted storytelling.
Offering more introspection, and giving internal problems to a character with no physical weaknesses is a smart move. Cavill understood this, but there is only so much staring at the sky an actor can do. This idea was poorly executed because, as is often the case with Snyder films, there was just too much movie. Snyder's interpretation is just as valid as any other interpretation, and it's clear why WB went with this new approach. Superman Returns, a slavish continuation of the Reeve films, failed to connect and was too pacifist for some. Naturally, they went with Snyder and David S Goyer's heavy metal version — the idea was heavy on action and offered a new interpretation. But Superman is too iconic, Christopher Reeve's performance is too iconic.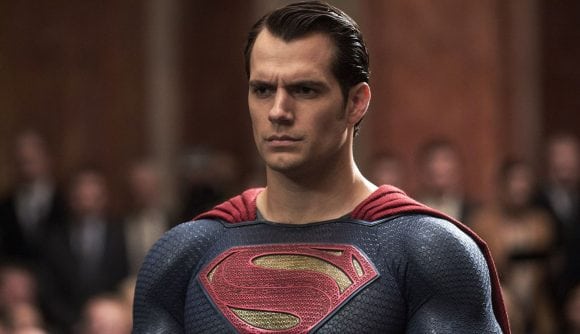 Justice League responded to the generally negative reaction towards this new boy scout with doubt. Once he was reanimated, we got a Superman who resembled Reeve, and the final shot of Superman pulling open his shirt to reveal the famous 'S' was a knowing and deliberate nod that suggested Cavill's Superman had become the Superman. This was it: the hero we wanted was born.
We were too narrow-minded to look at positives in Cavill's performance. There are moments of greatness, and he gave the role a vulnerability we hadn't seen before. Reeve was stoic and strong; Cavill was emotional and broken. I have enjoyed Snyder's three DC movies, and have found them perplexing and baffling at times. To me, Snyder wasn't entirely sure how to unlock the full potential of his leading man, who shined brighter in The Man From U.N.C.L.E and Mission: Impossible – Fallout.
Fans always claim to want new approaches, but as the reaction to Star Wars: The Last Jedi also shows, this isn't necessarily true even when the direction is as good as Rian Johnson's. It seems most of us couldn't accept Cavill straying too far from what we expected of Superman. In the end, Reeve swallowed Cavill whole. The guy never stood a chance.
Henry Bevan