Anyone hoping to see Henry Cavill don the red cape of Superman again will likely hate this news. As revealed by The Hollywood Reporter, Cavill is set to exit the role of Superman, a character he's played in the DC Extended Universe since 2013's Man of Steel.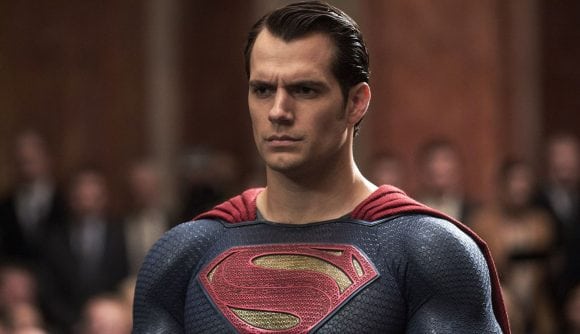 Sources tell The Hollywood Reporter that Warner Bros. had tried to enlist Henry Cavill for a cameo in the upcoming Shazam film, but conversations broke down along the way, and that apparently closed the door on other potential Superman appearances further down the line.
A Warner's source says the Shazam deal fell apart because of scheduling conflicts. There were also rumours months ago that Cavill's management wanted to increase his pay for playing the iconic role. Add that to the news that Cavill has joined Netflix's The Witcher and the pieces all start coming together.
To lessen this blow, the studio is said to be putting its focus on the previously announced Supergirl movie, which will be an origin story featuring the teen superheroine. That will allow WB/DC to avoid using Cavill's Superman and focus on her character for now. Warners isn't likely to make another solo Superman film for several years, and according to another source: "Superman is like James Bond, and after a certain run you have to look at new actors."
After the polarizing Batman v Superman and the critically panned Justice League, this move isn't too shocking, but it is still surely a significant blow to the future of the DC Extended Universe.
UPDATE: Cavill's manager Dany Garcia has since taken to Twitter to suggest that "the cape is still in his closet", while Warner Bros. has released a statement of its own which also seems to play down the report:
Be peaceful, the cape is still in his closet. @wbpictures has been and continues to be our partners as they evolve the DC Universe. Anticipate a WB statement later today.

— Dany Garcia (@DanyGarciaCo) September 12, 2018
"While no decisions have been made regarding any upcoming Superman films, we've always had great respect for and a great relationship with Henry Cavill, and that remains unchanged," reads the WB statement.
SEE ALSO: Henry Cavill comments on his casting in The Witcher
What do you make of this news? Will you be disappointed by Cavill's exit, if the reports are correct? And how might it impact the future of the DCEU? Let us know in the comments below…