James McAvoy's villain from Split and the upcoming Glass was originally a part of Unbreakable says director M. Night Shyamalan.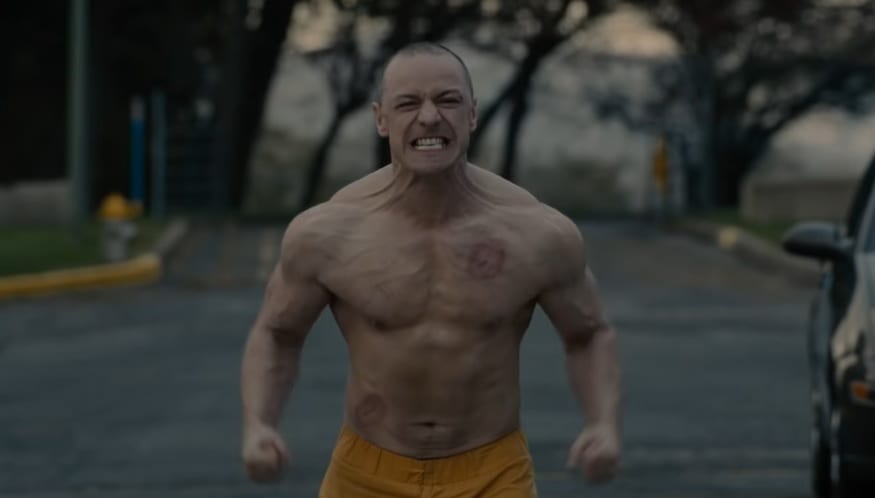 There's a lot of excitement surrounding M. Night Shyamalan's next film Glass, a movie which will see James McAvoy's character The Horde from Split battle on screen with Unbreakable's David Dunn (Bruce Willis) and Elijah Price (Samuel L. Jackson).
Though this wasn't the first time the director thought of bringing Horde and David together, as apparently, the villain was going to appear in 2000's Unbreakable as well. Speaking to Vulture, Shyamalan said:
"Originally Unbreakable and Split were together. David and the Horde bump into each other at the train station, and David follows him. It's a narrative issue. Whenever you raise the stakes, you can't un-raise them. So once you introduce girls being abducted, there's a ticking clock that doesn't allow for the breadth of character development that I wanted to do in Unbreakable with David, his wife, and his kid."
While it's certainly interesting to ponder what could have been, most fans will probably be pleased with the direction the series has taken in the long run. It was a wonderful moment seeing David appear at the end of Split, letting audiences know that these two films were intrinsically linked ahead of the release of Glass later this month.
SEE ALSO: M. Night to Remember – The Best Shyamalan Movie Moments
Following the conclusion of Split, Glass finds Dunn pursuing Crumb's superhuman figure of The Beast in a series of escalating encounters, while the shadowy presence of Price emerges as an orchestrator who holds secrets critical to both men. This riveting culmination of his worldwide blockbusters will be produced by Shyamalan and Jason Blum.
Glass will see the return of Bruce Willis (David Dunn), Samuel L. Jackson (Elijah Price), Spencer Treat Clark (Joseph Dunn) and Charlayne Woodard (Mrs. Price) from Unbreakable and James McAvoy (Kevin Wendell Crumb) and Anya Taylor-Joy (Casey Cooke) from Split, while Sarah Paulson (American Horror Story) also stars. The film is slated to hit cinemas on January 19th 2019.