It Chapter Two, 2019.
Directed by Andy Muschietti.
Starring James McAvoy, Jessica Chastain, Bill Hader, Isaiah Mustafa, Jay Ryan, James Ransone, Andy Bean, Jaeden Martell, Sophia Lillis, Finn Wolfhard, Chosen Jacobs, Jeremy Ray Taylor, Jack Dylan Grazer, Wyatt Oleff, and Bill Skarsgård.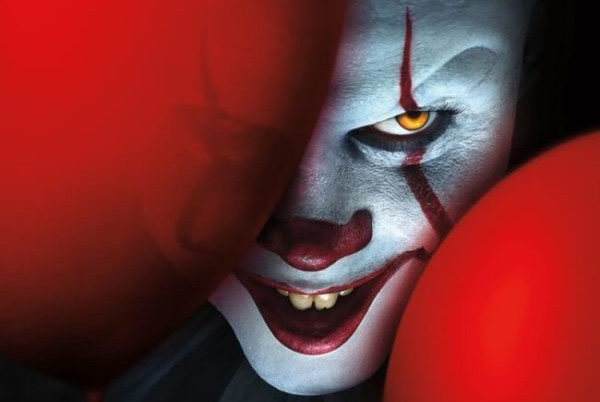 This week sees the release of It Chapter Two, the follow-up to the hit 2017 Stephen King adaptation. In the video below, Flickering Myth critic EJ Moreno talks about this horror sequel and how it expands on the first film in great ways; watch the video here, and head on over to our YouTube channel for more reviews and exclusive videos…
Because every 27 years evil revisits the town of Derry, Maine, "It Chapter Two" brings the characters—who've long since gone their separate ways—back together as adults, nearly three decades after the events of the first film.
It Chapter Two sees Bill Skarsgard reprising his role as Pennywise the Dancing Clown, while Jessica Chastain (Beverly), James McAvoy (Bill), Bill Hader (Richie), James Ransone (Eddie), Andy Bean (Stanley), Jay Ryan (Ben) and Isaiah Mustafa (Mike) star as the adult versions of The Losers' Club. Young It stars Jaeden Martell, Jeremy Ray Taylor, Sophia Lillis, Finn Wolfhard, Wyatt Oleff, Jack Dylan Grazer, and Chosen Jacobs are also set to reprise their roles from the first movie in flashback sequences.