J.J. Abrams, the director of Star Wars: The Rise of Skywalker, has shared his initial reaction to finding out Snoke's fate in The Last Jedi.
One of the biggest shocks in Rian Johnson's Star Wars: The Last Jedi was the death of Supreme Leader Snoke at the hands of his tormented apprentice Kylo Ren. No one really saw this coming and lead to plenty of surprised reactions.
J.J. Abrams, who introduced the character in Star Wars: The Force Awakens, has now shared his first response to Snoke's death. Speaking to Rolling Stone, the director explained how his decisions would have naturally been different than Rian Johnson's:
"When I read his first draft, it made me laugh, because I saw that was his take and his voice. I got to watch cuts of the movie as he was working on it, as an audience member. And I appreciated the choices he made as a filmmaker that would probably be very different from the choices that I would have made. Just as he would have made different choices if he had made Episode VII."
Abrams also commented on Luke's actions and appearance in the movie: "I felt the biggest surprise was how dark Luke was. That was the thing that I thought: 'Oh, that was unexpected.' And that's the thing The Last Jedi undeniably succeeds at, which is constant subversion of expectation. The number of things that happened in that movie that aren't the thing you think is going to happen is pretty fun."
SEE ALSO: J.J. Abrams says Star Wars: The Last Jedi "didn't really derail" his original Sequel Trilogy plans
It's going to be fascinating to see how Abrams finishes off the trilogy, and indeed the entire saga, with Episode IX. Luckily, it's not long now before we will have the entire finished product before us.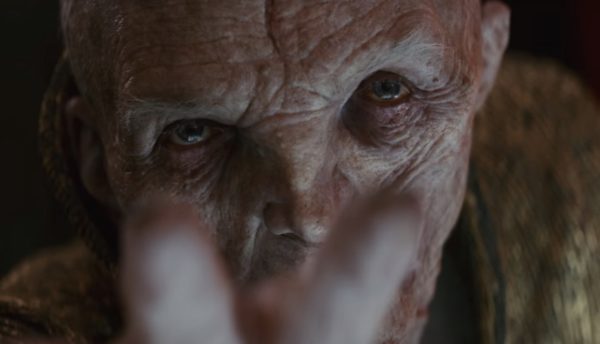 Star Wars: The Rise of Skywalker is set for release on December 19th 2019 in the UK and December 20th 2019 in North America. Star Wars: The Rise of Skywalker sees J.J. Abrams (Star Wars: The Force Awakens) directing a cast that includes Star Wars veterans Daisy Ridley (Rey), Adam Driver (Kylo Ren), John Boyega (Finn), Oscar Isaac (Poe Dameron), Lupita Nyong'o (Maz Kanata), Domhnall Gleeson (General Hux), Kelly Marie Tran (Rose Tico), Joonas Suotamo (Chewbacca), Billie Lourd (Lieutenant Connix), Greg Grunberg (Snap Wexley), Mark Hamill (Luke Skywalker), Anthony Daniels (C-3PO), Billy Dee Williams (Lando Calrissian) and Carrie Fisher (Leia Organa) as well as new additions Naomi Ackie (Lady Macbeth), Richard E. Grant (Logan), Dominic Monaghan (Lost), and Keri Russell (The Americans).