The Mandalorian's secret character known only as 'The Child' does have a name, according to star Carl Weathers.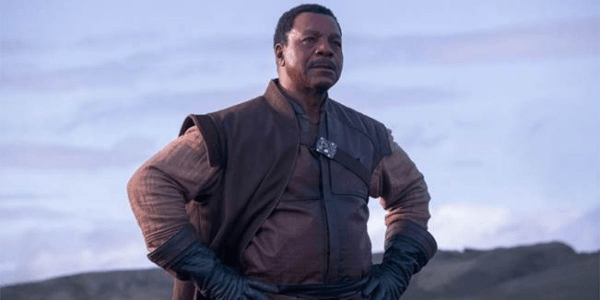 Disney+'s The Mandalorian has gone down very well with Star Wars fans, with many praising it for its classic Star Wars vibe and atmosphere. One of the show's biggest surprises was the reveal of an infant known as 'The Child', who appears to be of the same species as classic Jedi character Yoda.
The term 'Baby Yoda' is the internet's name of choice for the adorable little companion of the Mando but does he have an actual name? Well, according to one of the show's stars, Carl Weathers, he certainly does. Speaking to Reuters, Weathers said:
"You have to see the shows to figure out who this baby Yoda really is, and what he is all about, or even if he is really a baby Yoda… He has his own name, and he is very interesting and very knowledgeable and very cute. I never use that word, but he is a cute little guy."
SEE ALSO: Disney open to the possibility of a Mandalorian movie
Not easy being green it is. pic.twitter.com/oZdvluwRFP

— Baby Yoda (@BabyYodaBaby) November 19, 2019
We will certainly come to know much more about Baby Yoda in due course. It will be interesting to see if the character becomes important in the grand scheme of Star Wars canon.
The Mandalorian sees Pedro Pascal (Game of Thrones) leading a cast that includes Gina Carano (Deadpool), Carl Weathers (Rocky), Nick Nolte (Afflication), Giancarlo Esposito (Breaking Bad), Emily Swallow (Supernatural), Omid Abtahi (American Gods), Taika Waititi (Thor: Ragnarok), Ming-Na Wen (Agents of S.H.I.E.L.D.), Natalie Tena (Game of Thrones), Bill Burr (F Is for Family), Mark Boone Junior (Batman Begins), Julia Jones (Westworld) and Werner Herzog (Grizzly Man).