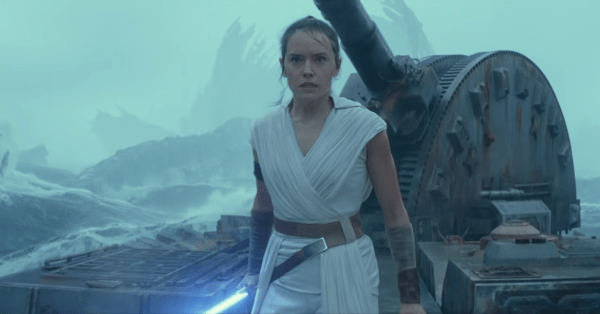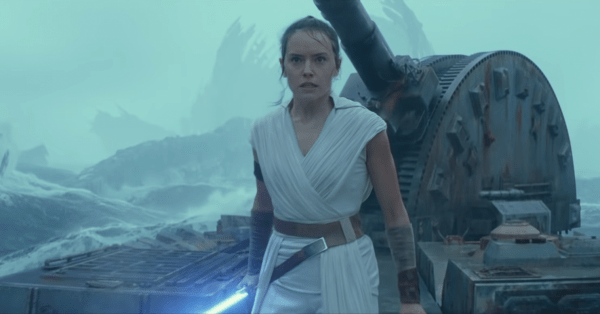 It may have fallen from the top of the box office charts this past weekend, but Disney and Lucasfilm's Star Wars: The Rise of Skywalker has now hit a major box office milestone with the final chapter of the Skywalker Saga passing the magical $1 billion dollar mark worldwide.
By close of play yesterday, Episode IX had earned $481.3 million domestically, with a further $519.7 million from international markets, including the United Kingdom ($72 million), Germany ($61.7 million), France ($50.7 million), Australia ($30.3 million), China ($20.1 million) and Spain ($20.1 million).
The Rise of Skywalker becomes the fifth Star Wars movie to pass the billion dollar mark adjusted for inflation after Star Wars: Episode I – The Phantom Menace ($1.027 billion), Star Wars: The Force Awakens ($2.068 billion), Rogue One: A Star Wars Story ($1.056 million) and Star Wars: The Last Jedi ($1.333 billion). It's being projected that the film will likely finish its run with around $1.1 billion in total.
SEE ALSO: Star Wars: The Rise of Skywalker screenwriter explains how Rey re-balances the Force
Incredibly, it's also the SEVENTH Disney title of 2019 to surpass a billion (the others being Avengers: Endgame, The Lion King, Frozen II, Captain Marvel, Toy Story 4 and Aladdin), and the ninth of the year overall alongside Spider-Man: Far From Home and Joker.
Star Wars: The Rise of Skywalker sees J.J. Abrams (Star Wars: The Force Awakens) directing a cast that includes Star Wars veterans Daisy Ridley (Rey), Adam Driver (Kylo Ren), John Boyega (Finn), Oscar Isaac (Poe Dameron), Lupita Nyong'o (Maz Kanata), Domhnall Gleeson (General Hux), Kelly Marie Tran (Rose Tico), Joonas Suotamo (Chewbacca), Billie Lourd (Lieutenant Connix), Greg Grunberg (Snap Wexley), Mark Hamill (Luke Skywalker), Anthony Daniels (C-3PO), Billy Dee Williams (Lando Calrissian), Ian McDiarmid (Emperor Palpatine) and Carrie Fisher (Leia Organa) as well as new additions Naomi Ackie (Lady Macbeth), Richard E. Grant (Logan), Dominic Monaghan (Lost), and Keri Russell (The Americans).
Via EW