Fans of the Netflix series Stranger Things can breathe a sigh of relief. It's been six months since the ongoing global health crisis shut down production for the highly popular show, and it looks like they are finally set to resume filming.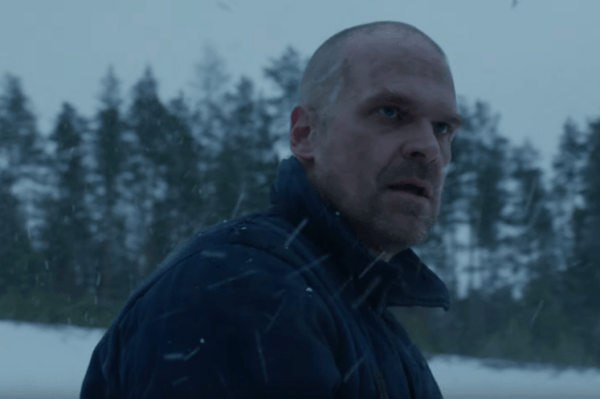 Deadline is reporting that Stranger Things is aiming to restart production on Monday, September 28th – though, as with everything these days, the date is tentative and is subject to change.
The trade also notes that the writers of the series have used the unplanned hiatus in filming to finish writing the season, which is believed to be only eight episodes. They have a lot to address as the third season of Stranger Things left us with many cliffhangers, including the fate of David Harbour's character, Jim Hopper.
A few months ago, series creators The Duffer Brothers teased the upcoming new season, stating that: "Although it's not all good news for our 'American' (Hopper), he is imprisoned far from home in the snowy wasteland of Kamchatka, where he will face dangers both human…and other. Meanwhile, back in the states, a new horror is beginning to surface, something long-buried, something that connects everything. Season 4 is shaping up to be the biggest and most frightening season yet, and we cannot wait for everyone to see more. In the meantime — pray for the American."
SEE ALSO: David Harbour compares Hopper's return in Stranger Things season 4 to Gandalf's resurrection
While there's no set release date for season four of Stranger Things just yet, a 2021 airdate now seems likely.