In 2021, Gemma Chan will join a very exclusive club, becoming one of only a handful of people to take on multiple roles in the Marvel Cinematic Universe. The British actress appeared as the Kree warrior Minn-Erva in 2019's Captain Marvel and will make her return next year in a more meatier role, this time portraying the character of Sersi in Eternals, and speaking to THR, Chan has revealed how the casting came about.
"I encountered Kevin Feige during the awards circuit for Crazy Rich Asians and out of the blue, he just came up and said, 'We'd love to have you back,'" said Chan. "I'm going to paraphrase really badly, but I guess he'd seen the film and said, 'We'd love to make better use of you. We'd just love for you to come back. We want you to do something else so let's find that project.' I had no idea that it would be so soon. So, yeah, it was just really nice of him to say that."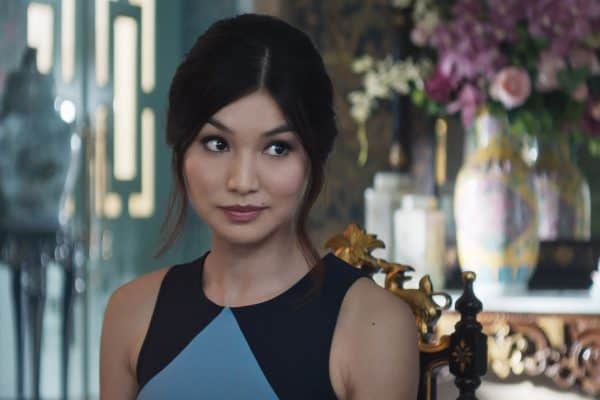 Chan then went on to tease Eternals, stating that: "It felt very different [to Captain Marvel]. It's a really epic story. Very ambitious. There are lots of new characters. I feel like it's going to be a superhero movie that is not like a superhero movie. That sounds like a very obvious thing to say, but they're trying to do something different with this film. So we're all crossing our fingers that it works and that people respond to it. We shot a lot on location, using a lot of natural light. We did some stuff in studio, but a lot of stuff on location. There wasn't that much blue screen stuff, which I did quite a lot of on Captain Marvel."
Originally slated to open this past November, Eternals was initially moved to February 2021 due to the global health crisis, and is now scheduled for release on November 5th 2021.
Marvel Studios' Eternals features an exciting new team of Super-Heroes in the Marvel Cinematic Universe, ancient aliens who have been living on Earth in secret for thousands of years. Following the events of Avengers: Endgame, an unexpected tragedy forces them out of the shadows to reunite against mankind's most ancient enemy, The Deviants.
Eternals is being directed by Chloe Zhao (The Rider) and features a cast that includes Angelina Jolie (Maleficent), Richard Madden (Bodyguard), Don Lee (Train to Busan), Salma Hayek (The Hitman's Bodyguard), Lauren Ridloff (The Walking Dead), Brian Tyree Henry (Child's Play), Lia McHugh (American Woman), Kumail Nanjiani (The Big Sick), Kit Harington (Game of Thrones), Gemma Chan (Captain Marvel) and Barry Keoghan (Dunkirk).