Passing, 2021.
Written and directed by Rebecca Hall.
Starring Tessa Thompson, Ruth Negga, André Holland, Alexander Skarsgård, and Bill Camp.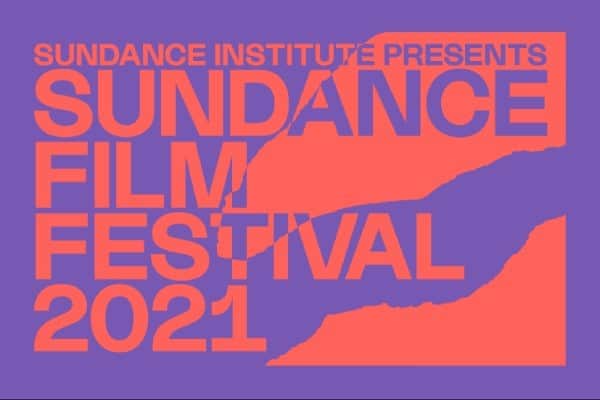 SYNOPSIS:
Follows the unexpected reunion of two high school friends, whose renewed acquaintance ignites a mutual obsession that threatens both of their carefully constructed realities.
Rebecca Hall makes a bold feature debut with this adaptation of Nella Larsen's 1929 novel "Passing," yet even with a crackerjack technical package and mighty cast, it proves yet another case of a beloved novel making an uneasy transition to the big screen.
In 1920s New York, Irene Redfield (Tessa Thompson) is a well-to-do woman enjoying a spot of tea when, all of a sudden, she encounters Clare Kendry (Ruth Negga), a former high school classmate she hasn't seen in 12 years.
As the two quickly resuscitate their tacit friendship, it becomes clear that despite their shared mixed-race lineage, each has chosen a markedly different expression of that identity. Irene lives in Harlem with her black husband Brian (Andre Holland), her black kids, and yes, her black maid. And yet, she seems entirely unwilling to confront the realities of the black experience of her time – the racially-motivated murder and violence, or as she calls it, "the race problem."
Conversely, Clare is "living white" in Chicago, having been raised by white relatives, touting a shiny mane of blonde hair, and even hiding her heritage from her flagrantly racist husband, John (Alexander Skarsgård). Despite her seemingly privileged life, however, Clare confides in Irene her dissatisfaction with her repressed existence, all while a passionate yearning bubbles beneath the surface.
Much of Passing is centered on the contrast of the two central characters' experiences as mixed-race women living in early 20th century America, but there's no intent whatsoever here to "pick a side" or find a "right" way to live. "No-one is ever happy, free or safe," Irene grimly asserts, summarising the experience of many black Americans both then and now in one damning line.
The thorny thicket of identity is complicated, of course, but what Hall's film does better than anything else is capture moment-to-moment racial anxiety; the tension and discomfort as Irene and Clare listen to John deliver a vile racist tirade underlines a white patriarchal system designed to sabotage both blackness and femininity.
Indeed, this story transcends racial lines; "we're all passing for something, aren't we?," Irene tellingly remarks, given the vibrant gay subtext of Larsen's novel as is drawn out here in restrained, simmering terms. Clare, clearly teeming more and more with desire for Irene as the film wears on, plays the erotic slow-build perfectly.
While Hall's subtle approach throughout is respectable, there comes a tipping point where audiences may expect more, given that the film is largely a series of compartmentalised, stage-like exchanges between two actors – albeit shot handsomely enough to avoid any glib "it's just a filmed play" critiques.
The issue, then, is that the drama loses steam fast in its flabbier, more meandering middle portion, such that even with a 98-minute runtime, patience is tested through scene after scene of aggressive, molasses-slow Ambiguity. It is slight to its own detriment, if not even thunderously dull on occasion. Interest certainly ramps back up for the provocative final jolt, yet it remains fully on-brand in keeping the juicy particulars to itself past the end credits.
What won't be argued against by many, however, is the quality of the performances on offer. Leads Thompson and Negga are reliably strong, particularly Negga as she sells her unspoken hunger. As their respective partners, Skarsgård reminds he can play a piece-of-shit husband as despicably as anyone ever has, while Holland gets the meatiest supporting role as Irene's hubby, keen to teach his kids all the lessons of black existence his wife won't.
Aesthetically, Passing is also a show-stopper, largely thanks to Eduard Grau's ravishing cinematography, its black-and-white presentation simply yet ingeniously servicing the central theme of racial identity. Hall has filmmaking nous enough to capture many gorgeous, Bergman-esque close-ups of her leading ladies, while exploiting light and shadow both available and artificial for every moody glint. There's also some unexpectedly soupy sound design to drink in, particularly when surveying the brilliantly bustling Harlem streets.
Yet the overall product is still one that alienates just as much as it entices, with Hall failing to populate her wide-open canvas with enough trenchant human interest. It's by no means an embarrassment for anyone involved, but a little too lacking.
Not even its many positives – particularly sublime cinematography and a strong ensemble – can compensate for Passing's frustratingly inert storytelling.
Flickering Myth Rating – Film: ★ ★ ★ / Movie: ★ ★
Shaun Munro – Follow me on Twitter for more film rambling.