With Anna Boden and Ryan Fleck on board to direct, and Geneva Robertson-Dworet working on a new draft of the script, the crew for Captain Marvel continues to expand, with Marvel bringing on board Oscar-nominated production designer Andy Nicholson for Carol Danvers' big screen debut.
Nicholson has previously worked with Marvel Studios on Captain America: The First Avenger, where he served as supervising art director, while his production design credits include The Host, Divergent, Assassin's Creed and the upcoming Jurassic World: Fallen Kingdom. He also received an Academy Award nomination for his work on Gravity, which should certainly put him in good stead for Carol's cosmic adventure.
SEE ALSO: Skrull concept art from Captain Marvel
SEE ALSO: Brie Larson wants to see Captain Marvel battling The Hulk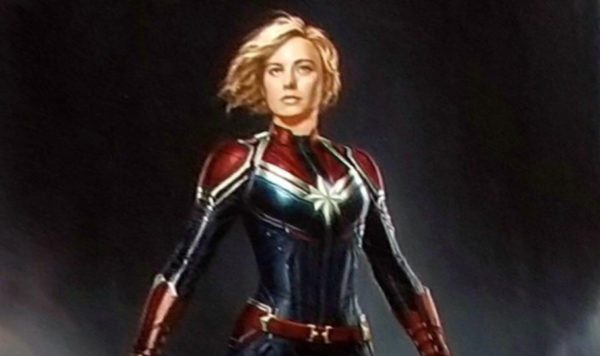 Captain Marvel is set for release on March 8th, 2019 and will take place in the 1990s, as Brie Larson's Carol Danvers battles the Skrulls. Samuel L. Jackson's Nick Fury will also reportedly appear, although Jackson has suggested that he's yet to sign on to the film.