The horror comedy Mercy Christmas has issued an extended trailer in advance of its November 28 release by Gravitas Ventures, and we have it for you below, along with the poster artwork.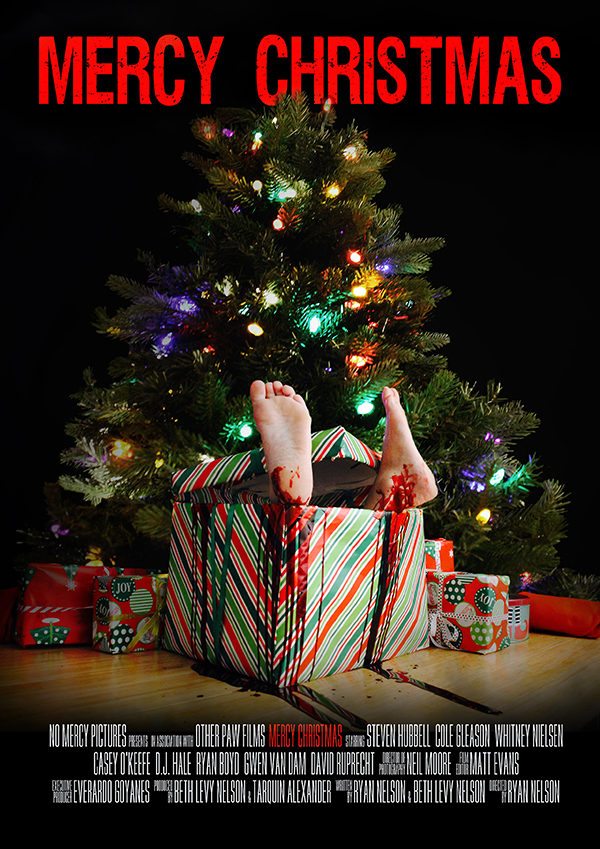 Mercy Christmas follows Michael Briskett as he meets the perfect woman, his ideal Christmas dream comes true when she invites him to her family's holiday celebration. Dreams shattered, Michael struggles to survive once he realizes HE will be Christmas dinner.
The film stars Casey O'Keefe (2 Broke Girls), Cole Gleason (Book Club), David Ruprecht (True Blood), D.J. Hale (Being Black Enough), Whitney Nielsen (My Crazy Ex), Gwen Van Dam (New Girl), and newcomer Steven Hubbell.   The film was directed by Ryan Nelson from a script he co-wrote with Beth Levy Nelson.
Mercy Christmas was produced by the Nelsons through their No Mercy Pictures in association with Other Paw Films and Tarquin Alexander.