Warner Bros. has done an admirable job of keeping him out of the marketing, but it's no secret that Superman will make his grand return to the DC Extended Universe this coming week with the release of Justice League, and Henry Cavill has been chatting about his latest outing as the Man of Steel.
"It's very, very surreal. This is a wonderful job. I love my job, especially when I'm playing Superman, but sometimes you do start to feel the wear and tear of a long day. There was one point where I was standing in one of the huge green screen sets – which can be quite draining in itself, because it's a very bright, aggressive green – and I was standing there at the top of these big stairs, thinking how hungry I am, and looking forward to getting to bed…and then I had this moment when I suddenly realised that Cyborg, Aquaman, and Wonder Woman were all standing there, and it looked so fantastic. All of a sudden, my tiredness slipped away. I wasn't hungry any more. I just wanted to live in this moment and remember that I'm doing the thing that I wanted to do as a kid. I'm essentially playing Super Heroes, but as real as it gets as an adult. I'm very thankful for that kind of thing."
SEE ALSO: Henry Cavill shows off his "fashionable nipple attachments" with Mission: Impossible 6 set photo
Cavill also spoke about the characterisation of the Man of Steel and how he has evolved going into Justice League, stating that: "Geoff Johns and I have been delving into the history of the character to get to the core of who Superman is. This is the first time we see the true Superman. The Superman who is confident, and sure, and full of hope and joy."
Fueled by his restored faith in humanity and inspired by Superman's selfless act, Bruce Wayne enlists the help of his newfound ally, Diana Prince, to face an even greater enemy. Together, Batman and Wonder Woman work quickly to find and recruit a team of metahumans to stand against this newly awakened threat. But despite the formation of this unprecedented league of heroes—Batman, Wonder Woman, Aquaman, Cyborg and The Flash—it may already be too late to save the planet from an assault of catastrophic proportions.
Justice League will reunite Batman v Superman: Dawn of Justice stars Henry Cavill as Superman, Ben Affleck as Batman, Gal Gadot as Wonder Woman, Ray Fisher as Cyborg, Jason Momoa as Aquaman, Ezra Miller as The Flash, Amy Adams as Lois Lane, Jeremy Irons as Alfred Pennyworth, Diane Lane as Martha Kent, Jesse Eisenberg as Lex Luthor, Connie Nielsen as Queen Hippolyta and Robin Wright as General Antiope alongside J.K. Simmons (Whiplash) as Commissioner Gordon, Amber Heard (The Danish Girl) as Mera, Willem Dafoe (Spider-Man) as Vulko, Kiersey Clemons (Dope) as Iris West, Ciaran Hinds (Game of Thrones) as Steppenwolf, and Julian Lewis Jones (Stella) and Michael McElhatton (Game of Thrones) in as-yet-unrevealed roles.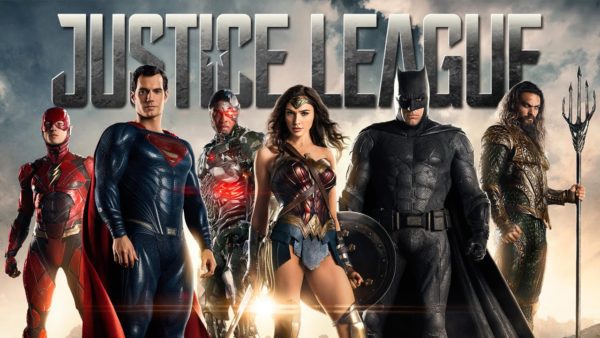 Via CBM