Last week we got our first red band trailer for The Happytime Murders, the upcoming raunchy, violent R-rated comedy from director Brian Henson and The Jim Henson Company, which sees Melissa McCarthy teaming up with a disgraced ex-cop and puppet private detective in order to solve a series of killings.
The red band trailer seemed to go down well with audiences, but one company not keen on the joke – or, more specifically, the use of the tagline "No Sesame, All Street" – is the Sesame Workshop, the company behind the classic kid's show Sesame Street.
Deadline reports that Sesame Workshop has filed suit against STX Productions over The Happytime Murders, with a complaint that states that:
"Sesame has demanded that Defendants simply drop the references to Sesame Street from The Happytime Murders marketing materials – a relatively small burden compared to the devastating and irreparable injury Defendants are causing. But Defendants have refused, and the confusion and tarnishment are building, as evidenced in numerous social media postings.
"Sesame seeks an injunction that forces Defendants to cease and desist their trading upon the goodwill associated with Sesame Street in furtherance of box office receipts. The promotion of The Happytime Murders should succeed or fail on its own merits, not on a cynical, unlawful attempt to deceive and confuse the public into associating it with the most celebrated children's program in history."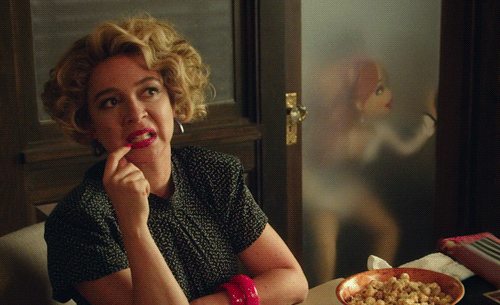 STX Entertainment issued a response to the suit, credited to a puppet lawyer known as Fred, Esq., which reads:
"STX loved the idea of working closely with Brian Henson and the Jim Henson Company to tell the untold story of the active lives of Henson puppets when they're not performing in front of children. Happytime Murders is the happy result of that collaboration and we're incredibly pleased with the early reaction to the film and how well the trailer has been received by its intended audience.  While we're disappointed thatSesame Street does not share in the fun, we are confident in our legal position.  We look forward to introducing adult moviegoers to our adorably unapologetic characters this summer."
No Sesame. All Street. THE HAPPYTIME MURDERS is a filthy comedy set in the underbelly of Los Angeles where puppets and humans coexist. Two clashing detectives with a shared secret, one human (Melissa McCarthy) and one puppet, are forced to work together again to solve the brutal murders of the former cast of a beloved classic puppet television show.
The Happytime Murders is set for release in August 17th.