Jamie Madrox returns this Wednesday as Marvel launches its new Multiple Man series, and you can take a look at a preview of the first issue right here…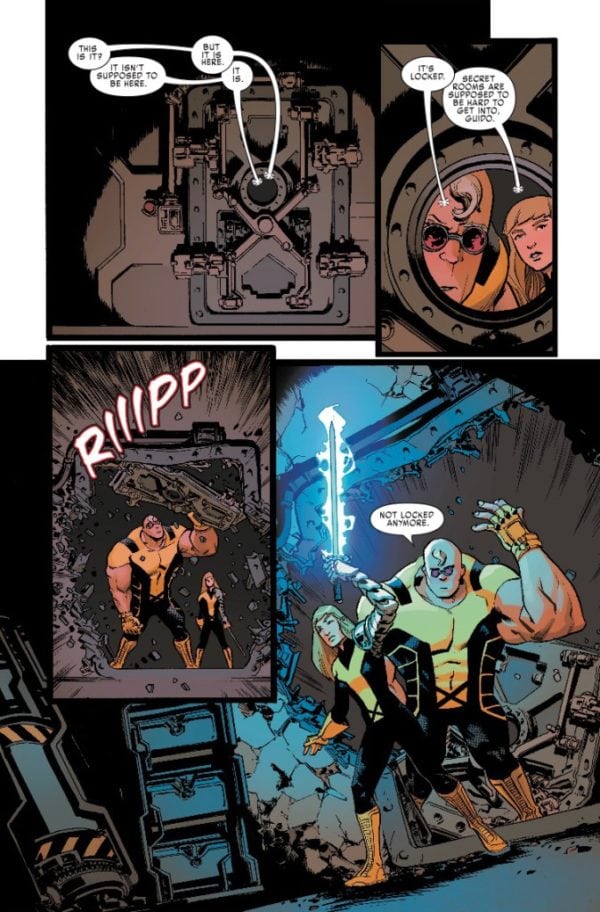 MATTHEW ROSENBERG & ANDY MACDONALD BRING MULTIPLE MAN BACK FROM THE DEAD…SORT OF…MAYBE? A handful of people's favorite X-Man – Jamie Madrox – was alive for a while. Then he was dead. Now he's not. But he will be again if he doesn't kill himself trying to make sure he doesn't die. It makes sense when you read it. Trust us. In his fight to not die, Jamie has stumbled across a threat even greater than his own death, but fixing it might make it worse. Can he save the world from himself? On top of all that, the X-Men are mad at him now, and a mysterious new group of foes is after him, too. We can't tell you who they are, but they're pretty great.
Multiple Man #1 is out on June 27th, priced $3.99.