Star of Glass, Samuel L. Jackson, has teased what the film has in store for fans while also giving praise to co-star James McAvoy.
Night Shyamalan's sequel to Split and Unbreakable has got a lot of fans of his work very excited, as is the prospect of seeing Bruce Willis, James McAvoy, and Samuel L. Jackson on screen together in their respective roles.
Jackson, of course, will be reprising his role as the villainous Elijah Price and the actor has been talking about the project and what fans can look forward to with Collider:
"Very exciting to make. Really wonderful sitting in a room and watching James [McAvoy] do what James does. As good as I like to think I am or what I do and how I do it, watching somebody transform characters in front of your eyes and have an argument with four different people is pretty amazing."
There is no doubt that the James McAvoy starring Split certainly surprised a lot of people with its secret connection to Unbreakable. Hopefully, whatever M. Night has in store with Glass will be equally memorable.
SEE ALSO: First artwork for M. Night Shyamalan's Unbreakable and Split sequel Glass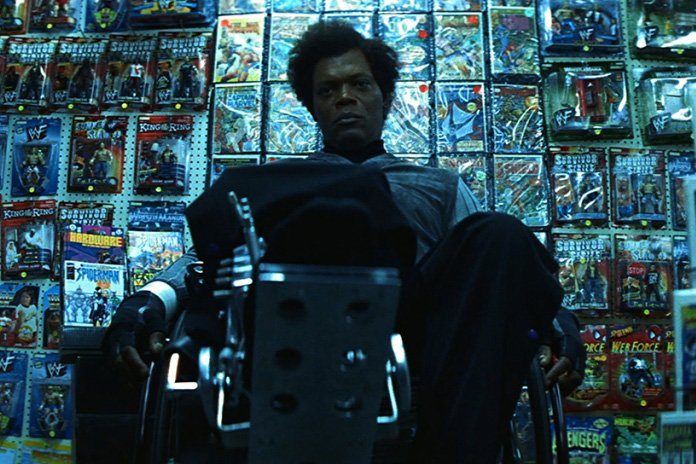 Following the conclusion of Split, Glass finds Dunn pursuing Crumb's superhuman figure of The Beast in a series of escalating encounters, while the shadowy presence of Price emerges as an orchestrator who holds secrets critical to both men. This riveting culmination of his worldwide blockbusters will be produced by Shyamalan and Jason Blum.
Glass will see the return of Bruce Willis (David Dunn), Samuel L. Jackson (Elijah Price), Spencer Treat Clark (Joseph Dunn) and Charlayne Woodard (Mrs. Price) from Unbreakable and James McAvoy (Kevin Wendell Crumb) and Anya Taylor-Joy (Casey Cooke) from Split, while Sarah Paulson (American Horror Story) is also set for a role. The film is slated to hit cinemas on January 19th 2019.