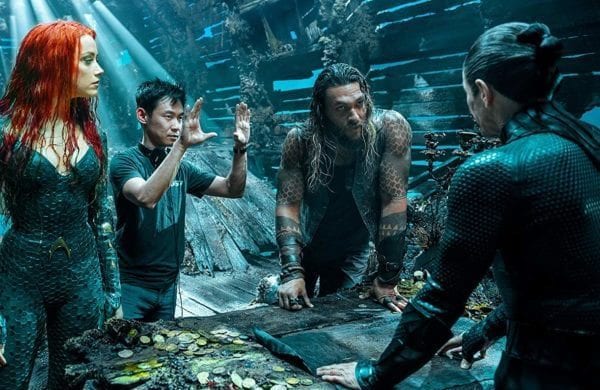 Back in May of 2017 it was announced that Saw and The Conjuring filmmaker James Wan would be teaming with Constantin Film and Screen Gems to produce a big screen reboot of the Resident Evil franchise; however, as Wan has now explained to Bloody Disgusting during a promotional interview for his DC blockbuster Aquaman, he is no longer attached to the video game adaptation.
"I'm not doing that anymore," said Wan. "That has been dropped. They announce that I'm attached to a lot of stuff and a lot of them are not necessarily real. It's kind of annoying when things come and go, or things never came in the first place. I hate it when my projects get announced. It makes it seem like I'm attached to a lot of things when in fact I'm not necessarily doing so many things. A lot of my stuff just get announced and I don't want them to be announced but people love to announce them."
Wan did however go on to confirm that he remains attached to an adaptation of Stephen King's The Tommyknockers as well as the acclaimed South Korean zombie thriller Train to Busan, although with regards to the later he did stress that, "because it's such a beloved property, it's important if I don't feel we can do it right and do it justice, it's not something I want to do."
SEE ALSO: James Wan on why he chose to make an Aquaman movie
Earlier this month, it was announced that 47 Meters Down helmer Johannes Roberts has signed on to direct the Resident Evil reboot, which according to screenwriter Greg Russo, is set to take the franchise back to the video game series' horror roots, as opposed to the action-centric movies from Paul W.S. Anderson and Milla Jovovich.