Having portrayed Eggsy in Kingsman: The Secret Service and Kingsman: The Golden Circle, actor Taron Egerton will be sitting out the next instalment in the spy series as director Matthew Vaughn takes us back in time to the First World War for the prequel Kingsman: The Great Game.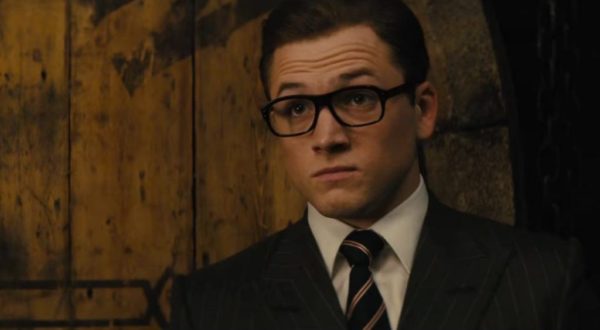 Vaughn does however plan to follow-up the spinoff with a third outing for Eggsy, and Egerton has revealed to the Empire Podcast that he's open to a return – although he's hoping that the next movie will be better received than The Golden Circle was last year.
"I would like the third one to be better received than the second one was. I thought we got a bit of an unfair kicking, if I'm totally honest," said Egerton during a promotional interview for his new film Robin Hood. "You think in some respects it was [difficult] because I just gave everything to it. And then it was so quickly torn down. I did feel a bit of a sting. I think in some respects it wasn't a quite as well put together film as the first one but it certainly wasn't a bad film."
"I think what I would like to happen is for us to do a third one and for it to feel like a worthy third installment to what has been a great part of my life," he continued. "And then my dream for it would be that I would kind hang up my suit for 10, 15 years and then come back and pass the mantle on. That's what I'd like to do. I think that would be fun. But we would have to take a step away for it for a while before we did that."
Egerton can currently be seen in cinemas in Robin Hood – although you may want to move fast if you want to see it on the big screen, seeing as it's bombed hard. Kingsman: The Great Game meanwhile is slated to begin production early in 2019 with Vaughn set to direct a cast that so far includes Harris Dickinson (Trust), Ralph Fiennes (Harry Potter), Daniel Bruhl (Captain America: Civil War), Charles Dance (Game of Thrones) and Rhys Ifans (Alice Through The Looking Glass).