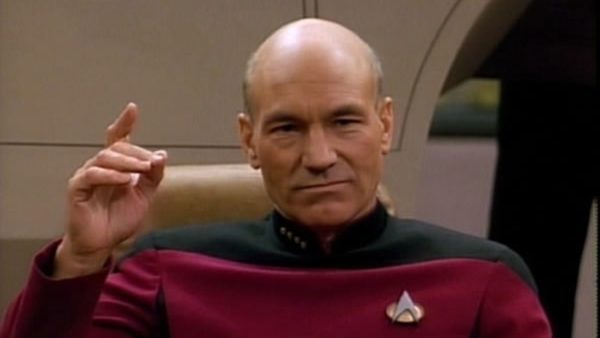 A part of CBS' expansion of the Star Trek franchise on the small screen, Patrick Stewart is gearing up for a return as Jean-Luc Picard for a brand new series taking place some twenty years after The Next Generation.
Speaking to Yahoo! about Star Trek: Picard series, Stewart stated that "They are writing a ten hour movie", suggesting that we could be looking at ten episodes in total from the series.
However, it seems that CBS isn't viewing Picard as a one and done limited series, as when asked about the possibility of a return to the big screen by Red Carpet News, Stewart went on to say: "Oh lord, we're set up with possibly three years of this show. So if there is a film, it's a long way off."
SEE ALSO: Alex Kurtzman on the Star Trek: Picard series and differentiating it from The Next Generation
Although details on Picard are scarce, we do know that the series will pick up the story years after Star Trek: Nemesis and the destruction of Romulus, meaning that it will be set further in Trek continuity than any other series or movie to date.