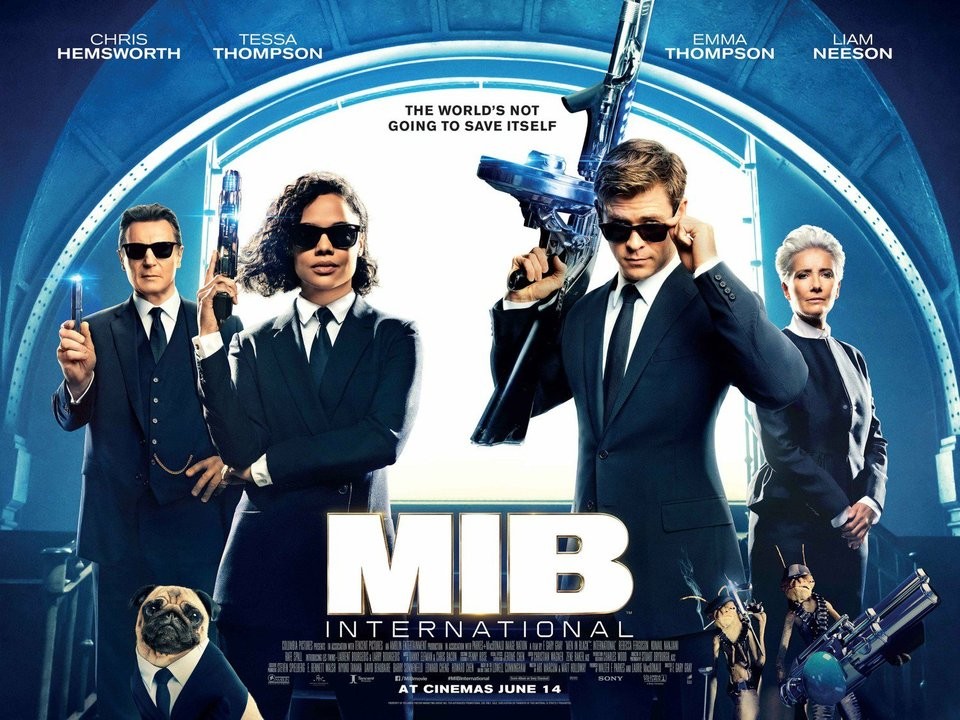 Sony Pictures looks to breathe new life into the Men in Black franchise next month with the release of the spinoff/soft reboot Men in Black: International starring Chris Hemsworth and Tessa Thompson as our new MiB Agents H and M.
According to Variety, the F. Gary Gray-directed film is tracking a domestic opening weekend of $40 million, which would be the lowest debut of the series to date (Men in Black opened to $51.1 million in 1997, followed by $52.1 million for Men in Black II in 2002 and $54.6 million for 2012's Men in Black 3).
It's worth noting however that Men in Black: International has a budget of $110 million, just under half that of the $225 million Sony spent on MIB 3, which went on to gross $624 million worldwide. Should International come anywhere close to matching that, then the studio will surely deem the franchise relaunch a huge success.
SEE ALSO: Men in Black: International gets a new poster and TV spot
F. Gary Gray (The Fate of the Furious) is directing Men in Black: International from a script by Matt Holloway and Art Marcum (Iron Man) while the cast includes Thor: Ragnarok co-stars Chris Hemsworth and Tessa Thompson alongside Kumail Nanjiani (The Big Sick), Liam Neeson (Taken), Rafe Spall (Jurassic World: Fallen Kingdom), Rebecca Ferguson (Misson: Impossible – Fallout) and Emma Thompson, who reprises her Men in Black III role as as Agent O. It set for release on June 14th.