5. Beetlejuice (1988)
Tim Burton is the epitome of "horror movies for kids." Every one of his films mixes the world of family and horror together, nearly seamlessly, and always hilariously. Beetlejuice might be the best of the best, with so many bizarre things handled in such a light and fun manner. Edwards Scissorhands is another great pick as well.
4. Hocus Pocus (1993)
Other than the animated movies on this list, Hocus Pocus is probably the most "kid-friendly" movie on this list. This Disney film is a bit lighter than some of the other entries, but it's still a thrilling ride in a strange world. Also, Bette Middler puts out one of her campiest performances ever as a witch trying to suck the life out of children.
3. ParaNorman (2012)
All four of animation studio Laika's films deserve a place on this list, but ParaNorman feels just a bit more significant. Any child who feels like he doesn't fit in or love the strange & unusual will relate to this film. It's not only an homage to all things horror but also a great coming-of-age story for the spooky kids out there.
2. Ghostbusters (1984)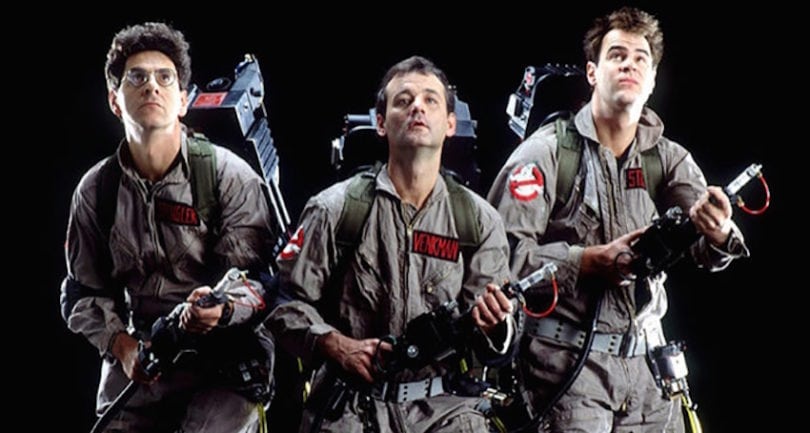 Another film that feels a bit more "adult" on this list, and there's no denying that. But Ghostbusters feels perfect for the entire family to watch; the type of movie that small children to their parents can enjoy. While the remake might hit this generation of kids a little more, don't doubt the power of some good old 80's cheese.
1. The Nightmare Before Christmas (1993)
As unoriginal to put this at one, there is no truly no better horror movie for kids. Doubt the horror? Show a small any of Oogie Boogie's and tell me their reaction! The Nightmare Before Christmas also has the advantage of working as both a Halloween and Christmas film, making it even easier for kids to fall in love with this macabre world.
EJ Moreno